Get Auto Repairs in Lexington-Fayette, Kentucky From Our Mobile Mechanics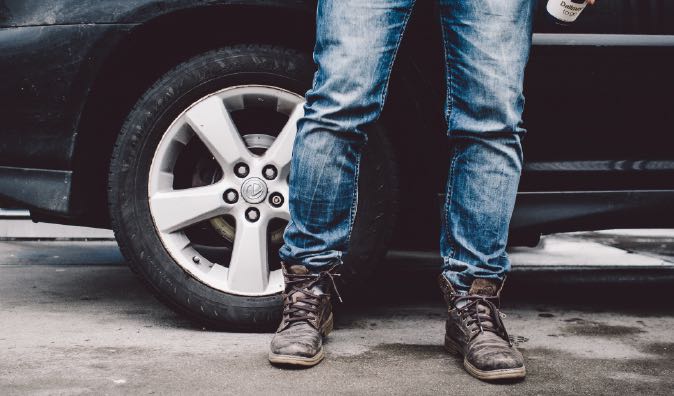 Top Mobile Mechanics in Lexington-Fayette, KY
Wrench's mobile mechanics are here to serve all of the people of Lexington-Fayette, Kentucky. We will come to you. Anywhere from your work, home, or even on the side of the road. We are a purely mobile auto repair service working from a van. We bring the shop to you. Our expert mobile mechanics offer preventive maintenance options. Get your car serviced before an issue occurs and avoid any costly repairs! Our mobile service offers a convenient way to have a friendly relationship with your mechanic that reduces stress and increases the time you have to do what you want to do.
Why Choose a Mobile Mechanic
From starters and brakes, to head gaskets and tailpipes, Wrench got you covered. We understand that your time is precious and your car maintenance is an important part of keeping you safe on the road. Our mechanics are skilled, knowledgeable, and dedicated to keeping you on the road where you belong in the most convenient way. Our mobile technicians come wherever you are to give you your time back. Our mechanics have a passion for auto repair and are fully qualified to work on your car. Quality service is our highest priority! Wrench will come to anywhere in Lexington-Fayette, Kentucky and other cities in surrounding counties and deliver reliable mobile mechanics and auto repair service. Our trained and experienced team offers all sorts of services including transmission repair, brakes, engine work, heating and cooling, spark plugs replacement, and more. Whether you need an oil change or a brake job, we can provide you with the services you need at an affordable price.
How to Schedule an Appointment with Wrench
A little curious about what you can expect from our mobile auto repair services? Or how to schedule appointment? We understand you may have some questions for us, and we have all the answers! What happens when you call? A Wrench representative will guide you through the process as quickly and easily as possible. We'll need to determine where you are located, what kind of car you drive information including year, make, and model, what problems you are experiencing with your vehicle, and whether you'd like to make a same-day appointment or would prefer something later in the week. Scheduling depends greatly on availability, but Wrench mechanics understand many of our customers are eager to get back on the road and we'll do our best to make that possible.
What to Expect From a Service Appointment
A lot of vehicle owners take care of their automobile as if it is a part of their family. When something happens to their car, they make all necessary repairs just for it to work properly. In the event that you've noticed something wrong with your vehicle, Lexington-Fayette's best mobile mechanic, Wrench, is the one to call. As experienced mobile mechanics, trust us to help you make informed decisions as to what will work best for your vehicle. Wrench mobile mechanics proudly serves the thriving community of Lexington-Fayette, Kentucky with industry certified technicians. This ensures you not only get your car totally fixed but also receive value for your money.
Wrench Comes to Your Neighborhood
---
---
---
Auto Repairs for Popular Vehicles