Get Auto Repairs in Liberty, Missouri From Our Mobile Mechanics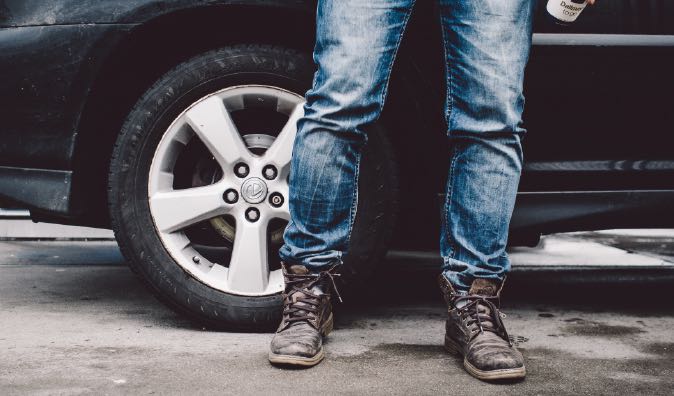 Top Mobile Mechanics in Liberty, MO
Are you living in Liberty, MO, and in need of a new mechanic? You have come to the right place! Wrench is a team of highly skilled mobile mechanics who can come to a location of your choice to fix your car. Forget about wasting hours in an auto repair shop waiting room or going days without a car while they struggle to get the right part. Wrench is the solution to hassle-free auto repair, leaving you with more time to do the things you love. Whether you prefer the mechanic to fix your car from the comfort of your home, at your office while you do work, or even in the parking lot of the local grocery store, we will be there for you! Once you book your first appointment with Wrench, you become part of the Wrench family and we will continue to help you in any way we can. Stress-free auto repair starts with Wrench, so join the family today!
Why Choose a Mobile Mechanic in Liberty, MO
Mobile mechanics, in general, are a great solution for fitting in auto repair to your already busy lifestyle in Liberty, MO. When you choose Wrench, you will no longer have to worry about blocking out a huge chunk of time to take your car to the shop. We fit into your schedule, instead of the other way around. Wrench is guaranteed to save you time, money, and stress! You will not have to hire a tow truck to take your car to the shop, only to wait around while you are stuck without a car. Simply book an appointment with Wrench, and we will do the rest! We've got you covered with anything from an easy oil and filter change to a full tire replacement. With hundreds of available service options at your fingertips, you will never have to take your car to a shop again! At Wrench, we are committed to bringing high-quality work and convenience to all of our customers, and you do not want to miss out! Schedule an appointment in Liberty, MO today!
How to Schedule an Appointment with Wrench
Once you have determined that Wrench is the answer to your auto repair needs in Liberty, MO, the scheduling process is very easy! If you have the Wrench app downloaded already, simply log on and book your appointment directly. You can also visit the Wrench website on your smartphone, tablet, or computer and create an account if you have not already done so. We will ask you several questions to learn more about your vehicle, and then you will be able to select the desired service. If you do not know what the issue is, that is okay! There are several ways we can help you out. You can either talk to one of our great customer service representatives to figure out what's wrong, or you can schedule a diagnostic appointment where a mechanic will come out to your preferred location in Liberty, MO, and determine the source of the problem. You will then be able to select the corresponding service and a mechanic will return with the tools and parts necessary to get your car running like new. It's that easy! Book your appointment in Liberty, MO today - you will not regret it!
What to Expect From a Service Appointment
The actual appointment is just as easy as the booking process! Your mechanic will arrive promptly on the day you have scheduled to your preferred location in Liberty, MO with all of the necessary equipment to fix your car. The only thing we ask of you is to be present at the start of your appointment to hand the keys over to the mechanic. After that, you are free to do whatever you please! Whether it be going for a walk, making dinner, or taking a break from your busy day, Wrench aims to decrease your stress rather than add to it. As soon as the mechanic is done servicing your vehicle, you will be notified so you can get back on the road. Once they have given you back the keys, they will be off to help our next customer and you can get on with your life! After using Wrench, you will never want to go back to a regular auto repair shop, because we make the process so easy! Do not waste any more time stressing about when you are going to make time for that pesky oil change you should have done months ago, and book with Wrench today!
---
---
---
Auto Repairs for Popular Vehicles