Get Auto Repairs in Linndale, Ohio From Our Mobile Mechanics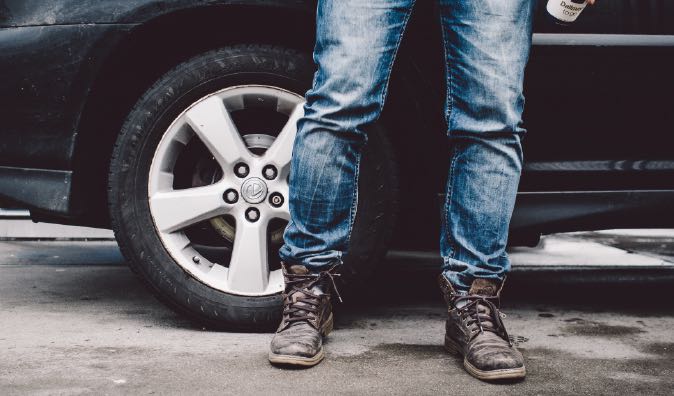 Top Mobile Mechanics in Linndale, OH
If you reside in Linndale, Ohio, or elsewhere in the surrounding Cuyahoga County and need an auto repair or maintenance service for your car, you can stop looking! Wrench's skilled mobile mechanics are providing the most convenient services so you can get your car up and running in a way that works best with your schedule. We know that there's a lot to do around Linndale, Ohio. Whether you planned a day in Downtown Cleveland or you are headed to work in town, you shouldn't let unexpected car problems change your plans. Luckily for you, Wrench's mobile mechanics can bring our high-quality services to any location of your choosing. Some of our customers prefer us to repair their car in their driveway, office parking lot, or even right outside of the mall! We are here to fit into your schedule, so just book an appointment with our mobile mechanics in Linddale, Ohio today!
Why Choose a Mobile Mechanic in Linndale, OH
Our mobile mechanics in Linndale will help you save your time, money, and energy by bringing the shop to you. You will be able to skip the hassle of hiring a towing truck and paying those unnecessary fees. Our mobile mechanics at Wrench will bring all of the parts and equipment necessary to get your car up and running in the most efficient way possible. When we are servicing your car, you will have the freedom to spend your time however you want. That means you can schedule your appointments with us strategically. Need to spend the day at your office in Linndale? Our mobile mechanics can come to service your vehicle right in the parking lot. Meanwhile, you are up in your office finishing up the latest project. Book an appointment with our mobile mechanics in Linndale and you will be able to check off two items on your to-do list!
How to Schedule an Appointment with Wrench
To schedule an appointment with us, simply log into our website or app and fill out our service request form. You will be prompted to answer a few necessary questions about your car such as the year, make, and model. We will also need to know which services your car needs. At Wrench, we offer hundreds of services from routine tire rotations to more complex alternator replacements. Just browse through our services pages to see what we have to offer! When you select a service for your vehicle, you will be able to choose as many as you want. However, some people have a problem deciding what service to put down. If you are unsure what is wrong with your car, request a diagnostic appointment. For this service, our mobile mechanic will come out to your location in Linndale and inspect your car to find the problem. Most of the time, our mobile mechanic will be able to fix your car in the same service! Once we know a little background information about your car and what services it needs, you will be able to choose a date, time, and specific location in Linndale, Ohio. We have many mechanics standing by and waiting for your appointment request, so we can even do same-day services. After all that, we will send you a confirmation message and head out to your location in Linndale so we can arrive on-time.
What to Expect From a Service Appointment
For your service appointment in Linndale, Ohio, you can expect that our mobile mechanics will arrive at your location on time and prepared to get your car back on the highway as soon as possible. When our mobile mechanic arrives, all you will need to do is give them your car keys so they can get to work. After that, you will be able to do whatever you need to do. During our service appointments, Linndale customers like to spend their time working in their office, getting some house chores done, or even just relaxing in the comfort of their own home. You can make our service appointments fit your lifestyle, no matter what! While you spend your time relaxing or working on important things, our mobile mechanic will give your car the care and attention it deserves. We won't leave until your car is back to performing at its absolute best, so you can also have some much-needed peace of mind. Once our Linndale mobile mechanic is finished with your car, we will return your keys and be on our way to our next customer in Linndale, Ohio. It's that easy when you receive an auto repair or maintenance service from Wrench's skilled mobile mechanics. Book your appointment with us today and you will be able to cruise around in Linndale before you know it!
---
---
---
Auto Repairs for Popular Vehicles