Get Auto Repairs in Little Rock, Arkansas From Our Mobile Mechanics
Coming Soon To Little Rock, Arkansas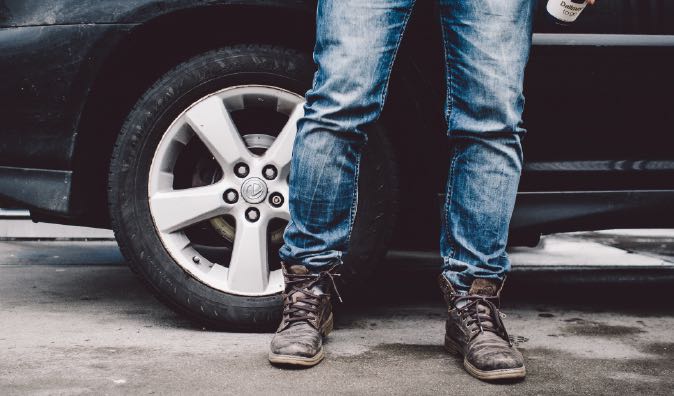 Top Mobile Mechanics in Little Rock, AR
Wrench is a full-service mobile mechanic company serving in Little Rock, Arkansas and the surrounding Pulaski County. With certified mechanics and the very best equipment, there's nothing we cannot do for your vehicle, from routine maintenance to complex diagnostics at your convenience. Quite often, we are able to fix what others can't, including luxury vehicles and diesels. We value each and every one of our customers. We strive to provide great service that you can't help but recommend us to your family and friends, as well as call us for your own regular service and repair needs. You can be assured our experienced mechanics use correct parts, and all of our work is inspected and tested before your car is returned to you. We hold the quality of our service and parts to the highest standards.
Why Choose a Mobile Mechanic
Your car is vital to your daily life. It transports you where you need to be, giving you the freedom and the mobility to get things done. When your car isn't running smoothly, it's likely that your life won't be running smoothly either. You may not be able to get to work easily or take care of necessary errands. That's why our mechanics work hard at your convenience to keep your car in excellent driving condition, and we take care of repairs quickly to get you back on the road and back to life. Don't rely on amateurs for your car repairs when Wrench offers best-in-class services with expert mechanics which offers a 12 month/12,000 mile warranty in Arkansas.
How to Schedule an Appointment with Wrench
Our mobile mechanic will make sure the appointment will be extremely simple for you. Once you give us a call and book an appointment, we will match you with one of our qualified mechanics. They will show up you your preferred location on time and prepared to complete your car's service as efficiently as possible. When you meet up with our mechanic, you will need to give them your car keys. At that point, you will be free to leave and do whatever you please. Our mechanic will be ready to handle anything so you can be confident in us. When the service has been completed, we will send you a message and our mechanic will clean up the area. Soon your car will be running like a champ, all the convenience is just an appointment away!
What to Expect From a Service Appointment
Our easy-to-talk-to auto car advisors will explain any suggested maintenance or repairs. They won't take any actions unless you approve them first. Our expert technicians inspect your vehicle's major operating systems – your tires, fluid levels, battery, lights, wipers, belts, hoses, suspension, brakes and more. Our auto technicians are looking out for your vehicle and your budget – they will never surprise you with any out-of-the-blue car repair. They will, however, always thoroughly inspect your car and advise you on the health of your vehicle so that you can make the most informed decisions when it comes to maintenance and repair services.
---
---
---
Auto Repairs for Popular Vehicles