Get Auto Repairs in Littleton, Colorado From Our Mobile Mechanics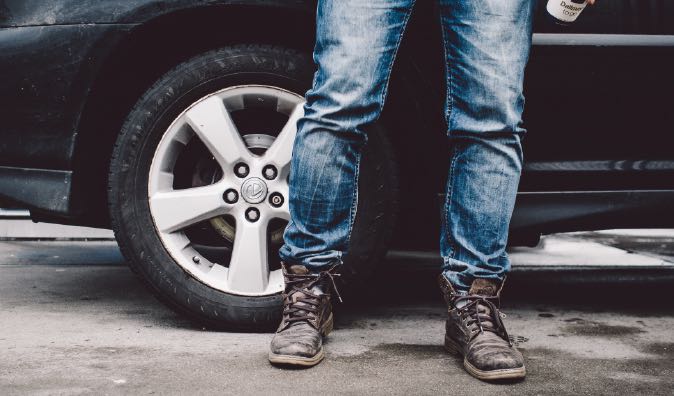 Top Mobile Mechanics in Littleton, CO
As a car owner living in Littleton, Colorado, you might be looking for a better way to get your auto repair or maintenance. Wrench is the company for you! We have a team of skilled fleet mobile mechanics that are improving the auto repair industry in Littleton, Colorado, one service at a time. All you need to do is log onto our website or app and create a profile with us. Then you will be able to request a service appointment on a date, time, and specific location in Littleton that works best for you. Once you receive a repair or maintenance service from us, you won't want to get your vehicle repaired by anyone else. We look forward to servicing your vehicle in Littleton very soon!
Why Choose a Mobile Mechanic in Littleton, CO
At Wrench, we strive to provide the best quality services in the most convenient way possible. To ensure that each and every customer will receive the same high quality repairs, we have an intensive hiring process in place. This process includes many interviews and background checks so we can get a good understanding of each potential mechanic. When it comes to picking the best fit for us, we look for mechanics that are genuinely dedicated to improving the industry. Our mechanics have spent years and years servicing all kinds of vehicles and have accumulated necessary skills to get the job done right. But we don't stop there! Our mobile mechanics are customer-oriented and will get your car up and running in a way that works best for you. That's why we deliver our services to any safe location in Littleton. Whether you want your vehicle to be serviced in your driveway or office parking lot, it's all the same to us. You let us know where to go and we will show up on-time and prepared.
How to Schedule an Appointment with Wrench
To book your Littleton service appointment, simply go to our website or app. If you have an account with us, log onto it and request your appointment. If you do not have an account with us yet, it only takes a couple of minutes to get set up. We will need to know a little more about your vehicle such as the year, make, and model. Then you will be prompted to schedule your appointment with a date, time, and location in Littleton that works best for you. Once we get your request, we will send confirmation and you will be able to sit back and relax knowing that we have got you covered. So what are you waiting for? Book your appointment with us today!
What to Expect From a Service Appointment
If you have never had an appointment with a mobile mechanic, you might be wondering what to expect. With Wrench, you have nothing to worry about because we will take care of everything. Starting with the arrival of our mobile mechanic, you can expect that we will arrive on-time and prepared with all of the parts and tools needed in order to get your vehicle back on the road as soon as possible. Once you give us the keys to your vehicle, we will get right to work. At that point, you can feel free to stick around and ask our mobile mechanic any questions you have about the repair or you can go elsewhere as long as you stay close to the area. We will keep you updated throughout the service so you will know as soon as your vehicle is ready to hit the streets of Littleton once again. See, it's that simple! Book an appointment with Wrench today and we guarantee you won't want to go anywhere else for your auto repair needs!
---
---
---
Auto Repairs for Popular Vehicles