Get Auto Repairs in Livermore, California From Our Mobile Mechanics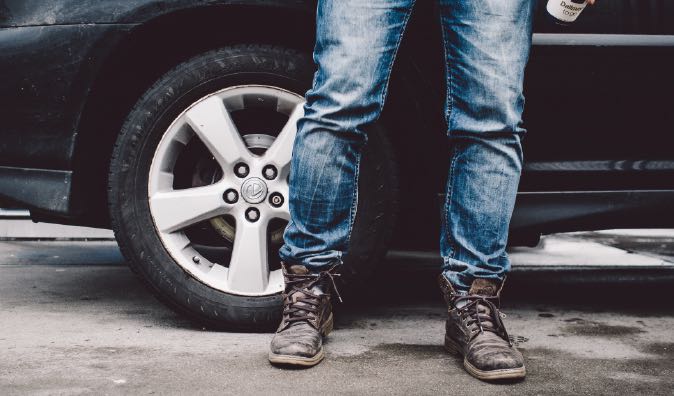 Top Mobile Mechanics in Livermore, CA
Wrench mobile mechanics are one of the leading auto repair solutions serving customers in Livermore, California and surrounding Alameda County. All automotive repair and mechanic services by Wrench are performed by highly qualified mechanics. Our mechanic solutions works on numerous vehicles with the use of quality truck and car repair equipment onsite. Whether you drive a passenger car, medium sized truck, mini-van, or SUV, our mechanics strive to ensure that your vehicle will be performing at its best. Our auto repair mechanics are capable of servicing a variety of makes and models. Our superior standards show that our mechanics always have the best interests of our customers in mind. Looking for a one-stop automotive repair service? Look no further than us, and allow our mechanics to give you a reliable estimate of any automotive repair issue you might be facing.
Why Choose a Mobile Mechanic
You'll be hard-pressed to find the same level of expertise that our auto mechanic specialists provide! We have years of experience working on both domestic and import vehicles of all makes and models and can work with you to find cost-effective repair and maintenance alternatives. For a high-performing vehicle, trust Wrench service with your car, truck, or van. To learn more about the services we offer, please contact us by phone or send us an email. We also invite you to learn more about our dedication to you, our valued customer.
How to Schedule an Appointment with Wrench
When you call us to schedule an appointment with a Wrench mobile mechanic, we will ask you what the problem is with your car or truck. If you are unsure, we can schedule a diagnostic visit so we can send out a mechanic to take a look and let us know which parts and services you'll need. Once we know that information, we will be able to calculate you auto repair quote. Then you will be able to pick a date and location for your service appointment. Then we will match you with a mobile mechanic near you in Livermore, California. Our mechanic will arrive on-time and prepared to tackle any obstacle that may arise. You will need to give the keys to your car to our mechanic so they can start servicing your vehicle. When they are finished, you will be alerted via text message. After everything is all done and the mess has been cleaned, you will get your keys back and will be able to hop in your car once again.
What to Expect From a Service Appointment
You could certainly purchase and drive a used car without having it inspected first. Without an inspection, however, there is no telling just how far you will get. If you are considering purchasing a used vehicle, give yourself the reassurance of having it inspected by a qualified mechanic from Wrench. Doing so will give you peace of mind in knowing that your car is in good working order and does not have any dangerous problems. It could also end up saving you money on expensive repairs once you have purchased your vehicle. If you are thinking of purchasing a used car, contact Wrench today to schedule a used car inspection.
---
---
---
Auto Repairs for Popular Vehicles