Get Auto Repairs in Livonia, Michigan From Our Mobile Mechanics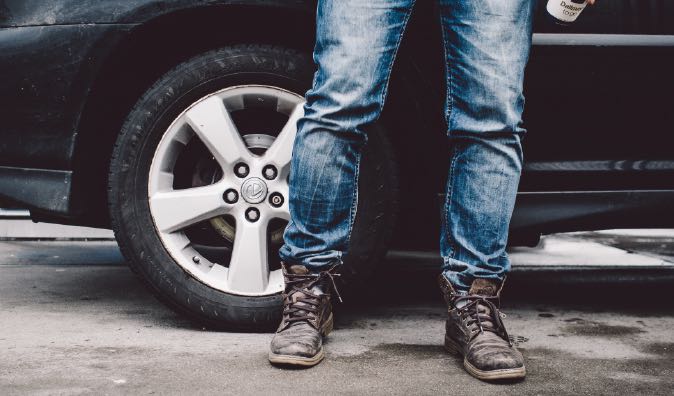 Top Mobile Mechanics in Livonia, MI
Remember, no one can serve you better than Wrench mobile mechanic for your auto repair and maintenance services. We proudly serve families and drivers just like you across Livonia, Michigan and all of Wayne County. If your tires are wearing unevenly, we have your prescription in the form of a convenient tire rotation service. If your vehicle is pulling to the left or right while you're driving, you might need a wheel alignment. If your tires are completely worn, we have a great selection of passenger and light truck tires, commercial tires, and industrial tires. Four out of five car doctors recommend Wrench, for the LIFE of your car!
Why Choose a Mobile Mechanic
We offer quality and timely automotive maintenance and repairs for domestic and foreign makes and models. The professionals at Wrench mobile mechanic perform a variety of services to manufacturers specification using quality parts and proper tooling. Drivers in Michigan can expect the highest standard in car maintenance and repair. Wrench mobile mechanic delivers the greatest value to families and drivers by diagnosing and repairing your vehicle accurately on the first visit. Preventing comebacks and additional repairs provides drivers peace of mind. Please feel free to schedule an appointment by contacting us anytime.
How to Schedule an Appointment with Wrench
Schedule a service call with Wrench at your convenience. Wrench will provide you with an auto repair quote for the services you need. Our mechanics will arrive with all the equipment and tools needed to maintain and repair your vehicle. If you aren't sure about what's wrong with your car when you call us - no problem! We will send a professional mechanic to your home to assess your vehicle's needs in Michigan. We can then offer you an auto repair estimate so you know what needs fixed, how much it will cost, and how long it will take.
What to Expect From a Service Appointment
Our entire team is trained and ready to provide whatever services you need. They're friendly, helpful, punctual and knowledgeable, so you can trust you're always getting the absolute best in the way of auto repair services. With Wrench, you never spend more than you have to on repairs, and always feel confident that you're getting exactly what your vehicle needs, and nothing more. When we quote you a price, that's the price that you pay. Period. You don't have the time or money for someone that wants to use you as a way to get more money, and our services and mechanics will never do that.
---
---
---
Auto Repairs for Popular Vehicles