Get Auto Repairs in Lockeford, California From Our Mobile Mechanics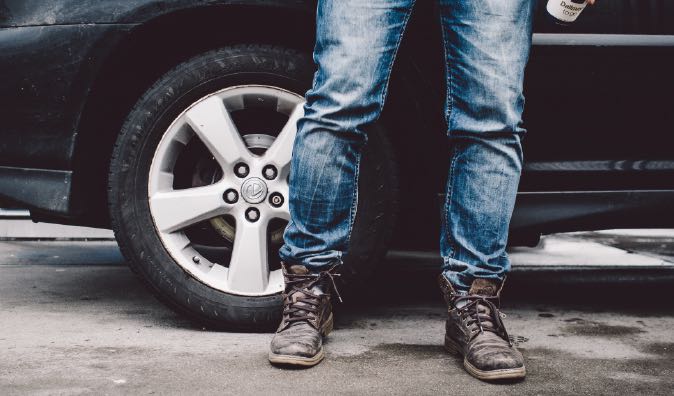 Top Mobile Mechanics in Lockeford, CA
Residents in Lockeford, California or anywhere else in the encompassing San Joaquin County are in luck when it comes to auto repair services. Wrench's mobile mechanics can deliver our reparative services to any location that you find convenient. We can come anywhere from your office to your home. If you give us a call today, we will provide our auto repair quote that you will find very affordable. Our quotes are always completely transparent so you won't have to worry about hidden fees and you will know exactly what you will pay us. If you want to book an appointment, you can contact us by calling the number on our website or by filling out one of our online forms. It's that easy! Don't wait any longer, we have available mobile mechanics ready to service you vehicle so you can do more fun things like spending the day at Lockeford Springs Golf Course rather than waiting in a car shop all day.
Why Choose a Mobile Mechanic
Wrench's mobile mechanics will make you auto repair experiences more convenient and enjoyable. Since we bring the shop to you, you won't have to waste you money on hiring a tow truck to transport your car when it breaks down, you can just give us a call and we will get you back on the road very quickly. Now that you don't have to go to the shop and wait for hours and hours for your car to get fixed, you will be able to spend your time doing what you need or want to get done. For example, if you request for us to repair your car at your home, you can go inside and relax with a movie in the comfort of your own home. The mobile mechanics at Wrench are among the best in the world. We can ensure that our customers will get the highest quality repairs with the best customer service when they have us come fix their cars. We are able to say that with confidence because of our extremely long hiring process that includes random background checks.

How to Schedule an Appointment with Wrench
If you'd like an appointment with one of our great mobile mechanics, you can call our super friendly team or you can fill out the form we have featured on our website. We will ask you about your car, so be ready to tell us the year, make, and model as well as what is wrong. If you don't know what needs to be fixed, we offer diagnostic services where a mechanic would come take a look. They will let us know which parts and services are absolutely necessary for you to get back on the road. Then you'll choose a date and location for your service. With that information, we will match you up with an available mobile mechanic in the San Joaquin County area. They will arrive on-time and completely prepared to repair your vehicle as efficiently as possible.
What to Expect From a Service Appointment
When our mobile mechanic arrives, all we ask is that you give them the keys to your car. After that, you may leave if you wish. You can rest easy knowing the mechanics at Wrench are all very experienced and will treat your car with the same respect as if it were their own. They will work really hard on getting your vehicle back to its prime condition so you will be ready for your next excursion, wherever that may be. When your vehicle's finally ready, we will send you a text message and our mobile mechanic will return your keys. So next time you are in Lockeford, California and are in need of a reparative service for your car, give Wrench a call!
---
---
---
Auto Repairs for Popular Vehicles