Get Auto Repairs in Logan Circle, Washington, DC From Our Mobile Mechanics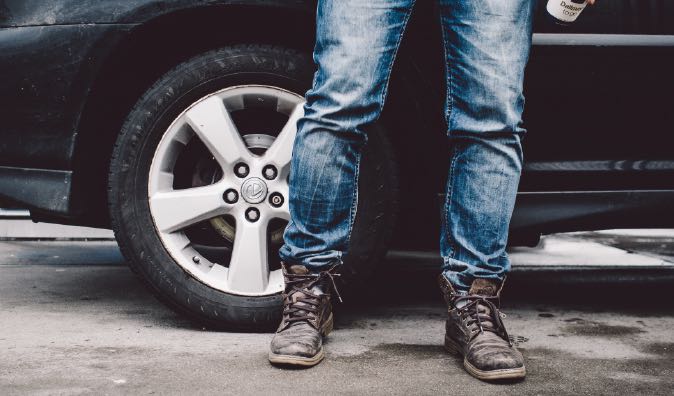 Top Mobile Mechanics in Logan Circle, DC
The top mobile mechanics in Logan Circle, Washington DC, or elsewhere in the greater Washington DC area are employed by Wrench. If you are looking for a more convenient auto repair solution, Wrench is for you! We have a large team of qualified mobile mechanics all over the country, including in Logan Circle! Our mobile mechanics are committed to improving the customer experience when it comes to auto repair because we believe that auto repair shouldn't be a hassle. Just like going to the dentist or the doctor, your car needs to be check regularly for any issues. Once an issue arises, it needs to be looked at by a professional and taken care of in an efficient way. Wrench's mobile mechanics are experts at auto repair and maintenance services, but what sets them apart from other mechanics is that they will come to your preferred location! To try out our convenient auto repair services, log onto our app or website today and we will get your car back on the road in Logan Circle as soon as possible!
Why Choose a Mobile Mechanic in Logan Circle, DC
Mobile mechanics, otherwise known as mobile technicians, are a great option for people that either don't like going to the auto repair shop or are too busy to spend hours without a vehicle. Mobile mechanics will bring all the tools and parts needed for the repair right to your doorstep. This will allow you to spend more time on the things that matter most to you. At Wrench, we put in a lot of effort to make sure that we truly have the best mobile mechanics. To do this, we have a very intensive hiring process in place that allows us to get a holistic view of each candidate. Our process includes a variety of interviews, background checks, performance reviews, and more! We look for mechanics that are certified, demonstrate a wide range of skills and knowledge, and are committed to the auto repair industry, and want to make a difference in our customer's lives. So no matter where you are in Washington DC, you can rest assured that our mobile mechanics are the best around.
How to Schedule an Appointment with Wrench
If you'd like to book an appointment with one of our qualified mobile mechanics in Logan Circle, Washington DC, all you need to do is go to our website or download our app. You will be able to book your appointment by filling out a short form. First, we will need to know the make, model, and year of your car as well as other important information. Next, we will need to know which services your car needs. Then we will provide you with an affordable auto repair quote. Finally, you will choose a date, time, and address in Logan Circle for your appointment. That's all you need to do! To learn more about the services we offer, click the "Services" tab on our website. You will be able to browse through the services we offer, but if you don't know what service to chose, you can request a diagnostic appointment and our mobile mechanics will take care of everything for you!
What to Expect From a Service Appointment
Your service appointment will be quick and easy. We will arrive on-time at your preferred location and immediately get the keys to your car. Then our mobile mechanic will begin the service and you'll be able to do whatever you need to do with the remainder of your time. You are always welcome to stay and chat with our mobile mechanic if you want, but we understand that you might have other, more important things to do in Logan Circle, Washington DC. If you do decide to leave, you won't need to worry about your car because we will send you updates whenever we can. As soon as our mobile mechanic is finished with your requested services, we will let you know and return your car keys. Then you will be able to drive around the streets of Washington DC with peace of mind. Book an appointment with Wrench today and your car will be up and running before you know it!
---
---
---
Auto Repairs for Popular Vehicles