Get Auto Repairs in Lomita, California From Our Mobile Mechanics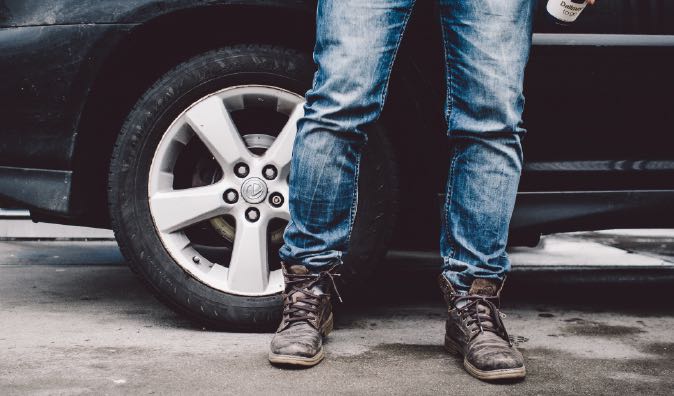 Top Mobile Mechanics in Lomita, CA
Wrench's mobile mechanics perform a variety of car repair services for the residents of Lomita and Los Angeles County, California. Forget about sitting in the waiting room of a repair shop while your car is being fixed. The mobile mechanics from Wrench will come to your home or workplace and do maintenance or repair your car. Scheduling is as simple as making a phone call or using Wrench's website to make a maintenance appointment that fits into your schedule. Plus, you get an up-front auto repair quote when you book a mobile mechanic. No matter what make or model vehicle you drive, the professionals at Wrench can get you back on the road. After your auto repair, be sure to check out the Edelbrock Car Show in nearby Torrance, or race go-carts at K1 Speed.
Why Choose a Mobile Mechanic?
Car owners in Lomita know how difficult it can be to get your car repaired. Many times you have to take off work or wait in a long line for even basic maintenance. Not with Wrench's mobile mechanics. With a mobile mechanic, the repairs can be done while your vehicle is in your driveway or in the parking lot at work. Best of all, it's scheduled around you, not the mechanic. All of Wrench's mechanics are screened and trained so that you receive the best auto repair service possible. The mobile mechanics also arrive with all the tools and equipment needed to get your car running again.
What to Expect from a Service Appointment
All services are customized according to vehicle and customer. With a full line-up of service features, you don't have to go to one shop for one type of maintenance then another shop for something else. It's easy to schedule your appointment by calling or by using our website, but don't worry if you don't know what's wrong with your vehicle. You can schedule a diagnostic appointment that brings a mechanic to your home to pinpoint the issue. All services come with an up-front auto repair quote, and your vehicle is treated like one of our own.
Wrench Maintenance and Auto Repair Services
If you live in Lomita or anywhere in Los Angeles County, you can rely on Wrench for all of your car repair needs. With our wide range of vehicle repair services, you can schedule routine maintenance or major repairs, most of which can be done in your driveway at home. Services include oil changes, engine and transmission work, brakes, electronics and more.
Contact Wrench for all of your car repair needs before you head out on the road for a tune-up or major repair. Wrench's mobile mechanics will get your vehicle running again in no time. To schedule an appointment, call or log onto our website today.
---
---
---
Auto Repairs for Popular Vehicles