Get Auto Repairs in Lorain, Ohio From Our Mobile Mechanics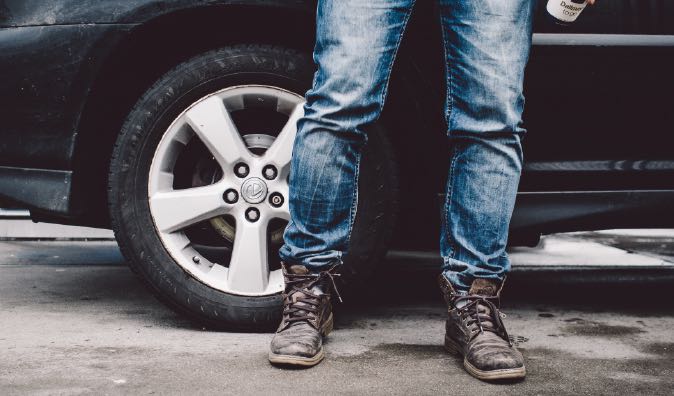 Top Mobile Mechanics in Lorain, OH
Here at Wrench, we take pride in our experienced mobile mechanics who proudly serve Lorain, Ohio. The best thing you can do for your vehicle is to stay up-to-date on its scheduled services. This means oil changes, brake services, and more. When your odometer signals that it's time for service, give us a call and we'll make sure it's taken care of quickly and painlessly. With our services, you can rest assured that your car will be repaired by experienced mechanics capable of getting you back on the road in the Ohio, headed to the Lakeview Park with your loved ones.
Why Choose a Mobile Mechanic
We understand your vehicle has business to attend to, which is why you can't waste precious time on prolonged repairs and services. We let you know ahead of time when maintenance checks are coming up and work quickly, yet efficiently, to make repairs. To ensure your service vehicles work seamlessly, it is important to regularly maintain them. From tire rotations to oil changes, we've got your vehicles covered.
How to Schedule an Appointment with Wrench
We feature a full menu of auto repairs and maintenance services and customize our services to meet your needs. When you call Wrench and ask for a particular repair, we provide you with an auto repair quote upfront. A diagnostic appointment can easily be scheduled if you're not sure what's wrong. We arrive at your home ready to go to work on your car and provide the best repair service and customer care for you as possible.
What to Expect From a Service Appointment
Five-star rated service mechanics will arrive and perform the work at the price quoted. They are highly trained and vetted for responsibility, experience, and quality so you know that you are getting the best. The price you're quoted is the price you're charged. On top of that, the mobile mechanics guarantee the repairs for 1 year or 12,000 miles. They will service everything from brake repairs and oil changes to tune-ups and no starts. Call or email us to receive your repair quote, book an appointment, and have a mobile mechanic do your auto repair in Ohio.
---
---
---
Auto Repairs for Popular Vehicles