Get Auto Repairs in Los Alamitos, California From Our Mobile Mechanics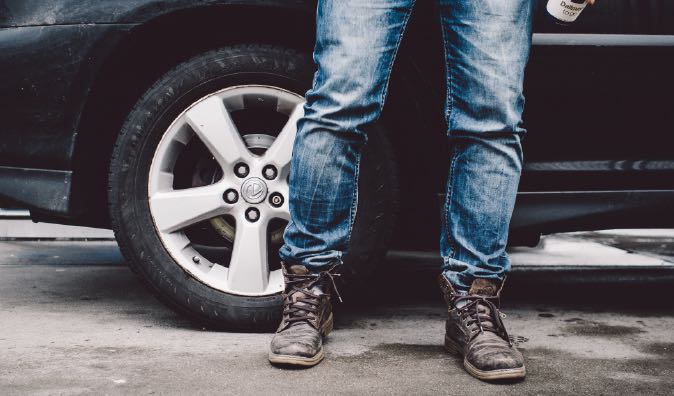 Top Mobile Mechanics in Los Alamitos, CA
You'll find mobile mechanics in Los Alamitos, CA and Los Angeles County when you pick up the phone and call Wrench. Wrench can help you book a mobile mechanic in just a few minutes, and they can get you an auto repair quote to help you with the process as well. Whatever you need and wherever you are, at home or at work, we can come right to you and start on the repairs that you and your family need. Get your vehicle running the way you want with the convenience of someone coming to your door, so you can get back to the Seal Beach Classic Car Show or head down the road to your favorite spot.
Why Choose a Mobile Mechanic
Everyone likes do-it-yourself projects, right? Fixing your vehicle may seem like fun or a way to save money in the short run, but as you're working on your car for hours or days, you realize it's taking a lot of time and it's really not fun anymore. Wrench can send you a mechanic who can take care of it all and do it for a reasonable price as well — a price you'll know up-front. We hire mechanics who have the experience and training to get the job done right, so they can can help you with the problems you're experiencing.
When you call us, if you already know what's wrong with your vehicle, we can you a quote for the repairs right away. If you don't know what's wrong, then we can schedule a diagnostic appointment so someone can come and figure out the problem. Once you have a quote, either way, you can schedule an appointment to repair your vehicle and get your family back on their way.
What to Expect from a Service Appointment
We take care of everything during appointments, so you don't have to worry or watch while we work. With Wrench, you're not stuck sitting around a shop all day, whether we're handling routine tune-ups and maintenance or more serious problems, like brakes or transmission repairs.
We can come to your home or your work place to work on your vehicle. We'll work on your car as it sits in your parking lot, when you don't even need it, and we'll clean up when we're done.
We schedule repair appointments over the phone and online, so you can get hold of us whatever way is most convenient for you and your family. We repair your vehicles where you are to get you back to your life.
---
---
---
Auto Repairs for Popular Vehicles