Get Auto Repairs in Los Lunas, New Mexico From Our Mobile Mechanics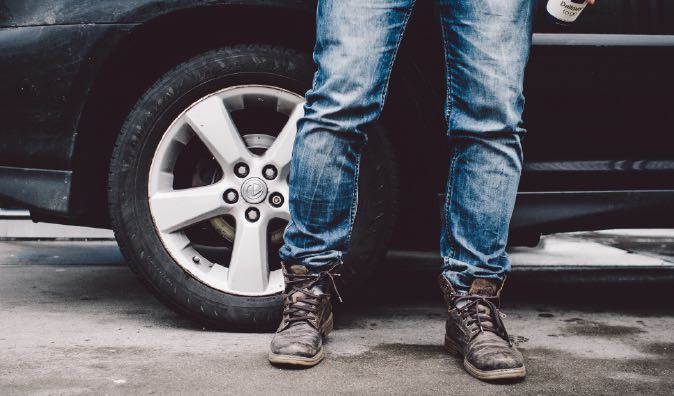 Top Mobile Mechanics in Los Lunas, NM
Los Lunas, NM is a beautiful village just outside of Albuquerque with many opportunities for activities and fun! That beings said, we know how hard it can be to find a mechanic you trust without having to go all the way into the city. Wrench is here to make your life easier, by bringing auto repair and maintenance to your door stop so you do not even have to both going to the shop. We are a team of highly-skilled mobile mechanics who will come to you to service your car, no matter where you are in Los Lunas. We aim to fit into your schedule instead of the other way around in order to remove the hassle of car ownership as much as possible. When you choose Wrench, you will be saving time, money, and energy, giving you the freedom to do more of the things you love. Your car should not suffer because you do not have time in your busy schedule for auto repair, which is where Wrench comes in! Do not put off servicing your vehicle any longer, and book your first appointment with Wrench in Los Lunas, NM today!
Why Choose a Mobile Mechanic in Los Lunas, NM
Mobile mechanics are the perfect solution for your already hectic life. When you choose Wrench, you will never again have to spend hours in a stuffy waiting room at the auto repair shop only to find out that they do not have the right part. Even better, there will never be a need to hire a tow truck because we will always come to you! Wrench allows you to choose the date, time, and location of your appointment, allowing you to be as strategic with your time as you please. Some of our customers prefer to have the mechanic come out to their home in Los Lunas, whereas others choose the parking lot at their office. Wherever you want us to be, the mechanic will arrive with everything they need to get you back on the road. It does not matter if it is a simple air filter replacement service or a full tire change - they will arrive with a smile on their face and get the job done well. Do yourself (and your car) a favor, and book an appointment with Wrench in Los Lunas, NM today!
How to Schedule an Appointment with Wrench
Once you have decided that Wrench is the solution to all of your car-related needs, the booking process is very simple. Log onto the Wrench app or website and create an account if you do not already have one. You will be asked a series of questions in order for us to learn more about you and the car you drive. Once we know the make and model, you will be able to select your desired service and receive a personalized quote for the cost. If you do not see the service you need, or do not know what is wrong with your car, that is okay! You can either speak with one of our wonderful customer service representatives, or book a diagnostic appointment where a mechanic will come out to your location in Los Lunas to determine the cause of the issue. You can then move forward with the booking process and choose your preferred date, time, and location. We do not believe in hidden fees at Wrench, so you will never pay more than what you are quoted! There is no better time than the present for high-quality and convenient vehicle maintenance, so join the Wrench family in Los Lunas, NM today!
What to Expect From a Service Appointment
If you have never used a mobile mechanic before, you have nothing to worry about! Wrench will guide you through every step of the way and we guarantee it will be the least stressful car maintenance experience you have ever had. On the date of your appointment, the mechanic will arrive promptly at your location in Los Lunas with all of the equipment and parts to fix your vehicle. The only thing we ask is that you are present at the start of the appointment to hand your keys over to the mechanic, and then you are free to go! Feel free to stick around and ask any questions you may have throughout the service, or use the time to relax, go for a walk, or spend time with friends and family. As soon as the mechanic is done and has cleaned up their workspace, you will be notified you can get back on the road as quickly as possible. Once the mechanic has checked that you are satisfied with the service, they will be off to help our next customer! It's that easy! There is no reason why you should spend more time than necessary stressing about when you are going to find time to get your car into the shop, so relieve yourself of that stress by booking an appointment with Wrench in Los Lunas, NM right now!
---
---
---
Auto Repairs for Popular Vehicles