Get Auto Repairs in Lowell, Massachusetts From Our Mobile Mechanics
Coming Soon To Lowell, Massachusetts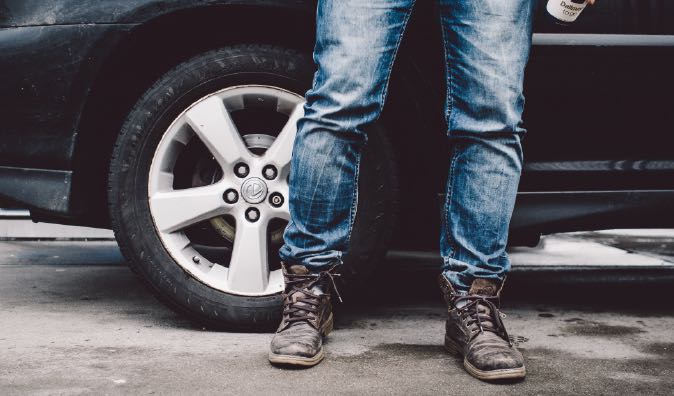 Top Mobile Mechanics in Lowell, MA
Wrench employs experienced mobile mechanics who make house calls. Our moving service technicians have the skills needed to maintain and repair your car or truck. They will treat your car or truck just like it was their own. Because we make house calls, you can sit back and relax while we get the work done. Wrench mobile mechanics will bring all the tools and equipment needed to service your vehicle in Lowell, Massachusetts and surrounding Middlesex County. There's no need to line up an expensive tow or make special arrangements to get to and from the shop when we service your vehicle as you sit back in the comfort of your own home or while you finish a shift at work. With our professional mobile mechanics, you can rest assured that your car is in expert hands.
Why Choose a Mobile Mechanic
Brake systems are simple and effective technologies. However, whenever they develop a mechanical problem, they will always give various warning signals. For instance, a spongy or low pedal is an indication that there might be some trapped air within the hydraulic system. On the other hand, a wheel shake or a pulsing feel is also a sign of a problem. Apart from that, if a red brake-warning light remains on, the hydraulic system might be imbalanced, among other issues. We are innovating and changing the way people get auto-repair services done. We are able to provide you with brake tune-ups, brake fluid flushes, oil changes, diagnostic work, and so much more.
How to Schedule an Appointment with Wrench
If you are a new customer, you can schedule an appointment by giving us a quick call or by completing the survey on our website. When you do that, you will need to answer a couple questions so we can calculate your auto repair quote in Massachusetts. You should be able to tell us the year, make, and model of your vehicle as well as what problems you have been experiencing. Then we will provide you with our affordable auto repair quote and you'll choose a date and location for your appointment. Finally we will match you up with one of our mobile mechanics serving near you and they will arrive on-time and completely prepared so you'll be back on the road soon.
What to Expect From a Service Appointment
Wrench completes the auto repair services that each client requests quickly and efficiently. We have an extensive listing of auto repair and maintenance services. Call us with your request to get an auto repair quote. Even if you don't have any idea what's wrong with your car, our helpful customer service representatives can arrange a diagnostic appointment to see what work needs to be done. When our mobile mechanics get to your house, they'll work efficiently and effectively to complete the necessary auto service repairs. There's no better time to call Wrench mobile mechanics than right now for the best deal.
---
---
---
Auto Repairs for Popular Vehicles