Get Auto Repairs in Lubbock, Texas From Our Mobile Mechanics
Coming Soon To Lubbock, Texas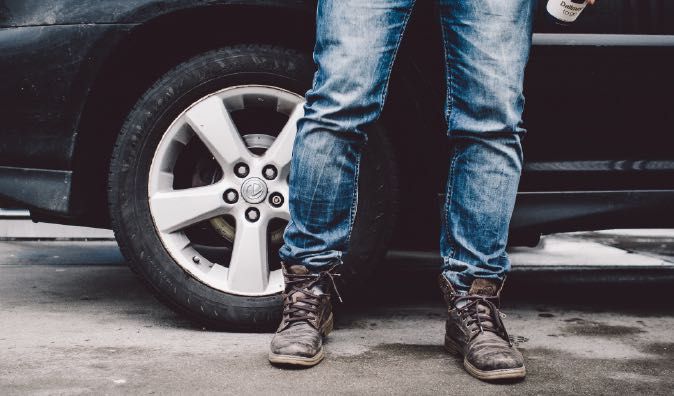 Top Mobile Mechanics in Lubbock, TX
Lubbock, Texas is a busy city and so are you as a resident! When it's time for a minor auto repair – or even a major one - you don't have time to waste sitting at the mechanic's shop relying on spotty WiFi. Instead of taking your car to a shop, choose Wrench mobile mechanics. With Wrench services in Lubbock, Texas even booking an appointment is easy – simply go online to receive a competitive quote. Wrench mechanics are able to fix anything a regular mechanic can, including engine work. You'll be back in your car in no time, ready to go visit Joyland Amusement Park or American Windmill Museum with family. The ease of having these experts able to travel anywhere in Lubbock is more than convenient, it eliminates towing expenses and trips to an automotive repair garage.
Why Choose a Mobile Mechanic
Mobile mechanics save you time by bringing the shop to you and letting you spend your time doing something else that is important for you. Wrench is where vehicle owners come to avoid costly repairs altogether. We make it possible to maintain your vehicle's original condition with a consistent maintenance schedule. Your auto repair experience does not have to be stressful, inconvenient, and time-consuming. Let our team show you a better way - the best way - to care for your vehicle.
How to Schedule an Appointment with Wrench
Booking car service with Wrench is very simple. Our friendly service staff will ask you questions about your car's issues and what you think is wrong with it. They will prepare a honest quote based on your information. If you aren't sure what's wrong with your car, don't worry! Wrench can also schedule a diagnostic appointment to let you know what the problem is, and then you can book a service based on that information in Lubbock, Texas.
We come out to you prepared with the tools and parts to fix your car and truck quickly, and clean up when we're done. We take pride in providing quality work at a fair price and keep our estimates open and transparent. You'll never get "sticker shock" when it's time to pay.
What to Expect From a Service Appointment
Wrench mobile car repair in Lubbock, Texas offers a huge range of services include routine maintenance such as oil changes and battery and transmission fluid replacement. Trusted mechanics also take on more complicated repairs including work on brakes, engines, and suspension. The quotes are affordable, and the work is professional. The best auto repair experience at your convenience.
Get back on the road in a vehicle that runs smoothly and safely. Call Wrench, or visit our website to make an appointment today. Download our app from Google Play or the App Store so you can store information on your vehicles and set up automatic appointments.
---
---
---
Auto Repairs for Popular Vehicles