Get Auto Repairs in Lynchburg, Virginia From Our Mobile Mechanics
Coming Soon To Lynchburg, Virginia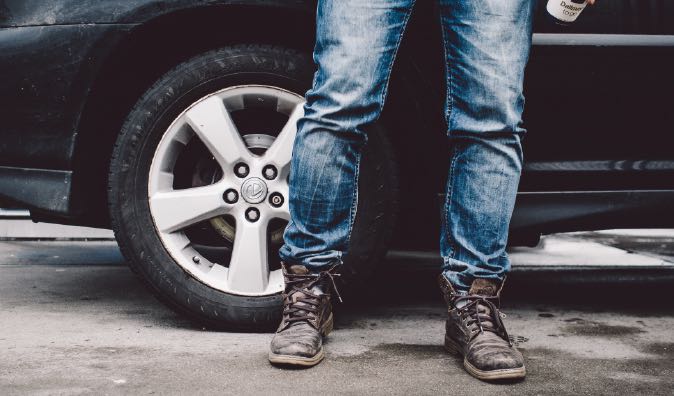 Top Mobile Mechanics in Lynchburg, VA
Is it time to service or repair your car in Lynchburg, Virginia, but you don't have the time? Taking your car to a service garage isn't always the best option because you have to figure out how to get your car there. Then how are you going to get around for the day? Can you get a rental car, maybe you will find a taxi, or you could call that friend that owes you a favor or two. Not to mention you'll have to do it all again when the service garage tells you when they are ready for you to pick up the car. It's all a big hassle, time consuming and potentially costly. There is a much better way to service and repair your car that will save both time and money and protects your car's warranty! Wrench mobile mechanics will save you time and money by eliminating a trip to the shop. We offer full car repair services and we will come to you!
Why Choose a Mobile Mechanic
Have you noticed a drop in your car's performance or do you have flat tires? No matter what the issue is, at Wrench, you can always be assured of a service that is quick and reliable. In addition to having the right skills, our mechanics make use of the latest equipment to fix most problems you may be experiencing. We'll do our best to make sure you're back on the road without wasting time. Our service is also convenient, because we'll offer the service at your location, so you don't have to bring your car to a garage.
How to Schedule an Appointment with Wrench
To get an appointment with one of our mobile mechanics, you can contact us by calling the number on our website or by filling out our short online form. You should expect to give us some information about the vehicle that needs to be serviced such as the year, make and model. If you know what the problem is, we will be able to give you our auto repair quote right away. If not, we will need to send a mechanic out to take a look so we know exactly what parts and services you will need. Once you know what your quote is, you will be able to pick a date and location that is convenient for your service appointment. Then we will send a mechanic to service your vehicle and they will arrive on-time and prepared for anything. Please don't forget to share your service experience with us.
What to Expect From a Service Appointment
If you drive a car or truck, our mobile auto and repair service in Virginia has a wealth of experience working on vehicles just like yours. If you live in Lynchburg our experienced mobile mechanics are here for your car's regular maintenance as well as unexpected repairs. You can trust us to service your car professionally and courteously, all with the goal of putting you back behind the wheel with a smile on your face. Top notch customer service and pricing for mechanic services. Call today for your free quote.
---
---
---
Auto Repairs for Popular Vehicles