Get Auto Repairs in Lynwood, California From Our Mobile Mechanics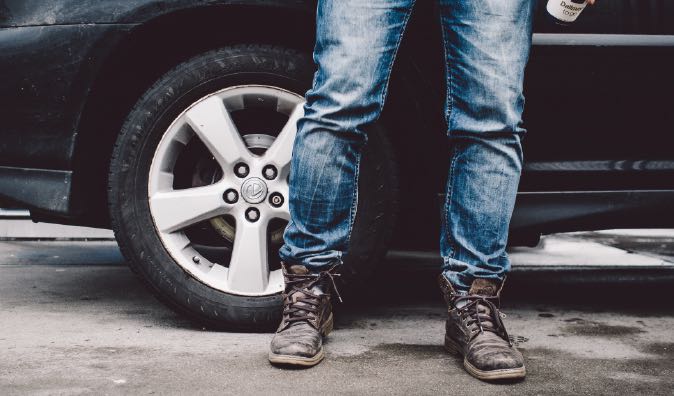 Top Mobile Mechanics in Lynwood, CA
At Wrench, we feature expert mobile mechanics who serve Lynwood, Los Angeles, CA, as well as other Los Angeles County neighborhoods. Wrench features a convenient service that lets you put those long service lines behind you. Our experienced mobile mechanics come right to your home to make the necessary repairs to your vehicle. When you work with Wrench mobile mechanics, you can count on us for outstanding service at affordable rates. Our mobile mechanics can service any type of vehicle including large trucks, company cars, and older vehicles. Once we've made all required repairs to your car or truck, you can get back to driving Los Angeles County's scenic roads or spend a day at the exciting Irwindale Event Center where you can enjoy its motor speedway. No matter where you want to drive, the mobile mechanics at Wrench are determined to help you get there by keeping your vehicle in the best possible working condition. Call us for an auto repair quote and to book a mobile mechanic today.
Why Choose a Wrench Mobile Mechanic?
Expertise and convenience are two reasons Lynwood car and truck owners choose Wrench mechanics to service their vehicle. Wrench features trained mechanics with proven experience to service any make and model vehicle. Our mechanics have the knowhow to deliver all of our maintenance and repair solutions. We pride ourselves on working with the best regional mechanics to provide superior-level service to our customers. Customers choose Wrench because of our convenient door-to-door service. You might expect a premium charge for this type of service, but Wrench is able to keep our costs low because we don't have expensive shop overhead charges. We arrive at your home with all the equipment and tools needed to get your car in top-functioning order again.
What to Expect from a Wrench Service Appointment
When you contact Wrench, we will give you an instant quote for the total cost of the repairs you need. If you don't know what's wrong with your car or aren't sure about the type of maintenance it requires, we can set up a diagnostic appointment. Our mechanics then recommend the maintenance or repair work your vehicle needs.
Lynwood Maintenance and Repair Auto Services
If you live in Lynwood or elsewhere in Los Angeles County, you can rely on Wrench mobile mechanics to treat your vehicle as if it were their own. Wrench offers a full spectrum of maintenance and auto repair services for any make or model of vehicle. Some of our offerings include heating and cooling services, brake jobs, engine work, and tire rotations. Whether you need a vehicle inspection, routine maintenance, brake repairs, battery replacement or an oil change, Wrench mobile mechanics will tackle the job with care — all while you relax in the comfort of your own home.
Make sure that your car is in its best functioning condition by turning its maintenance and repair over to Wrench mobile mechanics of Lynwood. We can service any vehicle in Los Angeles County. To schedule a diagnostic or repair appointment, simply call Wrench, or log in to the website to set up a time and date that's convenient for you.
---
---
---
Auto Repairs for Popular Vehicles