Get Auto Repairs in Macon, Georgia From Our Mobile Mechanics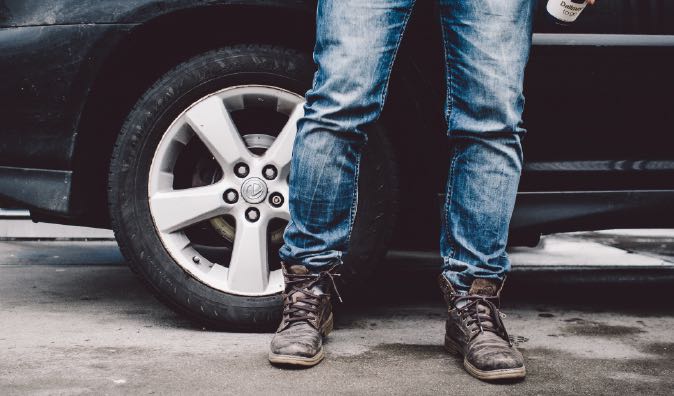 Top Mobile Mechanics in Macon, GA
With highly skilled and experienced automotive technicians who undergo continuous training, we guarantee that your vehicle will be serviced correctly and promptly with Wrench mobile mechanic services in Macon, Georgia. We know how to optimally care for your vehicle so it runs its best for years, and if your car or truck is not performing well, we have the knowledge and equipment to fix the problem. Not all auto repair solutions in Bibb County have set the high standards we have here at Wrench. With us, you can trust your car is in good hands.
Why Choose a Mobile Mechanic
Your car is built to last, with a powerful engine, cushy suspension, and some of the world's best safety features. With proper care it will run smoothly for a long time. Our highly trained and experienced mechanics will guide you through the maintenance and services your car or truck needs, today and in the future. And because our friendly mechanics know our name is on the line every day, so we will never suggest a service you don't need.
How to Schedule an Appointment with Wrench
When you decide to schedule an appointment with one of our mobile mechanics, you can let us know by calling our friendly team or by filling out the form on our website. All you will need to do is give us a little bit of background information about your car such as the year, make, and model. After that, we will ask what the problem is that you are experiencing. If you are unsure, we will be able to set up a diagnostic appointment. For that appointment, our mobile mechanic would come out and assess your vehicle to find the problem and the best way to fix it in Georgia. Then we will reach out and give you our quote for your service appointment. Finally you will be able to pick a convenient date and location. Auto repair and maintenance services has never been this easy.
What to Expect From a Service Appointment
At Wrench, making our customers happy with high quality car repair services is what makes us happy. We're proud to work on your Lexus or any other vehicle you own! Your car is a modern marvel and a major investment, so we'll take care of it like the rare and wonderful thing it is. If your car breaks down or is giving you trouble, you need an auto repair service you can rely on. There are many auto repair solutions which will attempt to trick you or swindle you out of your money. At Wrench, we provide high-quality and transparent services at affordable rates in our state-of-the-art facility. We are known for our reliability and our dedication to repairing our customers' cars safely and effectively.
---
---
---
Auto Repairs for Popular Vehicles