Get Auto Repairs in Madison, Mississippi From Our Mobile Mechanics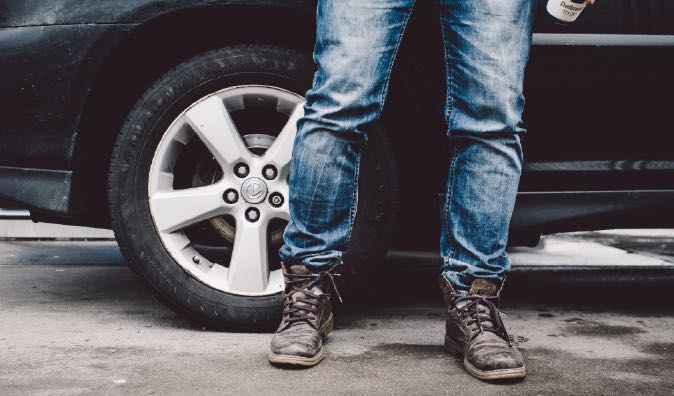 Top Mobile Mechanics in Madison, MS
Madison, Mississippi, and any other town in the greater Madison county area is a wonderful place to live and own a vehicle because Wrench's certified mobile mechanics can take care of all of your auto repair and maintenance needs. If your car breaks down on the side of the road or you are too busy to get that oil change service that you have been needing for months, Wrench is the perfect auto repair solution for you. We have hundreds of skilled technicians all over the country that will bring our high-quality, reliable reparative and maintenance services right to your home, office, or any other preferred location in Madison, Mississippi. Book an appointment with our mobile mechanics in the greater Jackson metropolitan area and you will never have to go to the repair shop ever again!
Why Choose a Mobile Mechanic in Madison, MS
No matter what kind of lifestyle or routine you have in Madison, Mississippi, Wrench's mobile mechanics will benefit you. Here at Wrench, we thoroughly screen all of our potential hires to ensure that every single mobile mechanic at Wrench will be able to provide the best services possible. In our long and intensive hiring process, we look for technicians who have plenty of experience in the auto repair industry as well as the essential customer service skills that set Wrench apart from our competitors. We are committed to taking the hassle out of car ownership by delivering an exceptional level of service and reliable repairs so you can go on with your day with the peace of mind that your vehicle will be able to take you wherever you need to go in Madison, Mississippi. All you need to do is book an appointment and then you will be able to leave the rest to us.
How to Schedule an Appointment with Wrench
If you are dealing with a broken-down vehicle in Madison, Mississippi, or elsewhere in the greater Jackson metro area, book an appointment with Wrench! If you are on a laptop or computer, go to the homepage of our website and fill out our short service request form. If you are on a mobile device, you can either go to the homepage of our website or you can download our mobile app from the app store. We are constantly updating and improving our mobile app and website to ensure that your booking process is as simple as possible. In our service request form, you will be able to book an auto repair appointment with a date and location in Madison, Mississippi that works best for you. First, we will need to know a little information about your vehicle and its needs. Then you will choose which service you want us to perform on your vehicle. If you don't know what service your car needs, then you can book a diagnostic appointment, and our mobile mechanic will figure it out for you. Once we have that information, we will give you an honest auto repair estimate or quote for your service and you will be able to review it before booking your appointment. Once you are ready to book your convenient auto repair appointment in Madison, Mississippi, we will ask you for a date, time, and address that works best for you. At that point, you will be able to sit back and relax knowing that Wrench's auto repair professionals have your back. We will send you a confirmation message and you will be good to go!
What to Expect From a Service Appointment
On the day of your auto repair or maintenance appointment with Wrench in Madison, Mississippi, we will let you know anytime something happens that relates to your appointment. When our mobile mechanic is heading to your service site destination, you will know. You can expect that our skilled mobile mechanic will arrive on-time and fully prepared to perform the requested services whether that be a simple oil change or a full battery replacement. When our technician arrives, all you will need to do is give them the keys to your car so they can begin their job. Then you will be free to wander around the surrounding Madison, Mississippi area without worrying about your beloved vehicle. We send you another message when our mobile mechanic is finished with your requested auto repair services and you will be able to return to a clean area and a vehicle that is ready to hit the streets of Madison, Mississippi. So book an appointment with one of Wrench's highly trained mobile mechanics in Madison, Mississippi and you will be back on the road again before you know it.
---
---
---
Auto Repairs for Popular Vehicles