Get Auto Repairs in Madison, Wisconsin From Our Mobile Mechanics
Coming Soon To Madison, Wisconsin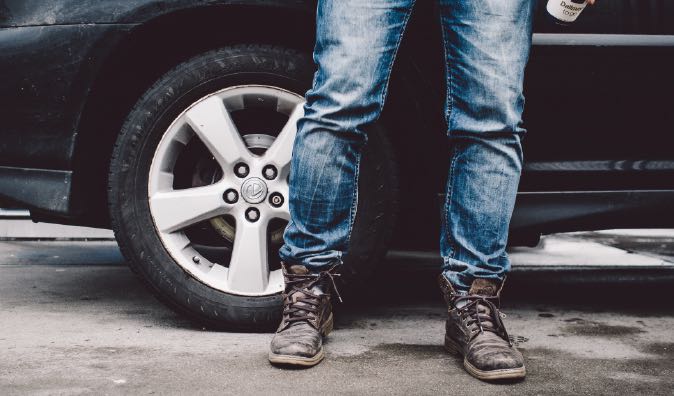 Top Mobile Mechanics in Madison, WI
Wrench's mobile mechanics offer their convenient auto repair services to residents in Madison, Wisconsin as well as the greater Dane County. When you call to book an appointment with one of our skilled mobile mechanics, we will be able to give you an upfront auto repair quote that is fair and transparent because we have absolutely no hidden fees. We are dedicated to the auto repair industry and want to make your experience the best you've ever had. So give us a call today and we will get you back out there so you can spend some time admiring nature's beauty in Olbrich Botanical Garden with your family while we take care of your car repairs.
Why Choose a Mobile Mechanic
Smart customers in Madison choose Wrench's mobile mechanics! Have an expert mechanic come to you, not the other way around. Instead of taking time off work to travel to a mechanic and wait, have the mechanic service your car while you're working. Get your hoses and ducts repaired, bodywork completed, or just a quick oil change, so you won't miss a beat at your job. Wrench mechanics don't just come to your office. If you're at home and your car won't start, skip the tow and have someone come to you. Wrench services are ideal for people who telecommute. You can stay at home, keep working, and never miss a call, while your car is repaired in your own driveway.
How to Schedule an Appointment with Wrench
When you call us to book an appointment for your auto repair services, tell our technicians about the problems your car is facing. If you're not sure about it, don't worry we will manage a diagnostic appointment with our expert mechanic to identify the issue on the spot and provide you quote. After your agreement with quote, we will need your car keys and keep you informed via text about the services. After the service, our mechanic will make sure the area is spotless and you will have your keys so you can get back in your car and cruise down the highway once again.
What to Expect From a Service Appointment
Wrench mobile mechanics can fix the same things that a regular mechanic can, from mirror glass replacement to oil changes, exhaust system repair, and brake replacement and line changes. We are even able to fix most heating and cooling system issues. Wrench mechanics can work on transmission and powertrain systems as well! Our mechanics are certified professionals, experienced with comprehensive car repairs and basic bodywork. We can even help you get back into your car with door lock replacement services. We offer a wide range of services to get your car back in top condition and get you back on the roads of Madison, Wisconsin. For an appointment, custom quote, or any questions, call our customer service team, shoot us an email at hello@wrench.com or visit us online at wrench.com today.
---
---
---
Auto Repairs for Popular Vehicles