Get Auto Repairs in Manhattan Beach, California From Our Mobile Mechanics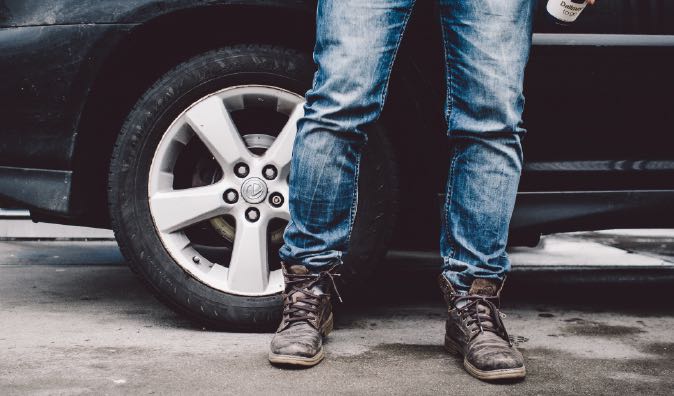 Top Mobile Mechanics in Manhattan Beach, California
Wrench mobile mechanics in Manhattan Beach, California and Los Angeles County, feature professional mechanics who know exactly how to diagnose and repair your vehicle. Wrench provides an upfront auto repair quote. When you book a mobile mechanic, you can expect the best in auto repair services. Every mechanic comes equipped with a complete set of diagnostic and repair tools to provide first class service and deliver the best quality of work. Once completed, you can take a Segway tour at any of the several beaches in the area or visit the Automobile Driving Museum. You can also visit the various shopping sites including Manhattan Village and Metlox Plaza.
Wrench services all types of vehicles. You can obtain a free quote for any type of problem experienced with your vehicle or you can get a mechanic to visit and run a diagnostic to determine the nature of the problem and Wrench will create a quote for you. At Wrench, you pay the price on the quote - no hidden fees. Wrench also keeps you covered with our 12 month/12,000 mile Warranty.
Why choose a mobile mechanic?
Mobile mechanics travel to your destination, saving you time. They provide most services at your location saving you the trouble of getting a non-roadworthy vehicle to a workshop. Mobile mechanics are qualified to get your vehicle in running order, keeping you safe on the roads.
What to Expect from a Service Appointment
Wrench offers professional customized care to all their customers, featuring a full line-up of auto repair and maintenance services. When you call, you are questioned about the type of service required and then provided with an auto repair quote. If you are uncertain as to what is wrong with your vehicle a diagnostic appointment is set up to determine exactly what your vehicle requires. When the mobile mechanic arrives at your destination, they work expertly and efficiently on your vehicle while you relax in the comfort of your surroundings. Best of all, every vehicle is treated as if it is their own.
Customers in Manhattan Beach and surrounding areas choose Wrench for auto repair care because their mobile mechanics bring their expertise and equipment right to you or any location you may be stuck in. All Wrench mechanics are qualified and equipped to deal with any auto related problem. Wrench takes care to screen all of their mechanics to ensure they have the experience and expertise to deliver Wrench's full spectrum of auto repair services. Most services can be provided at your location. This means no more waiting in long lines at the mechanic shop or worrying about towing an inoperable vehicle to get the repairs it needs. Wrench mechanics arrive with the tools they need to do the job right.
While in Manhattan Beach, give Wrench a call. They will provide you with a routine check-up and repair any problems you may be experiencing with your vehicle, giving you ample time to enjoy the attractions along Manhattan Beach or maybe catch some surfing lessons and ride the waves.
To schedule an appointment, give Wrench a call or log on to the website today.
---
---
---
Auto Repairs for Popular Vehicles