Get Auto Repairs in Mansfield, Texas From Our Mobile Mechanics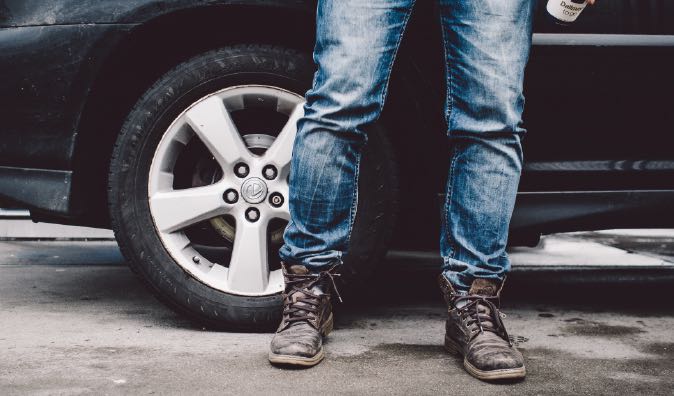 Top Mobile Mechanics in Mansfield, TX
If you've ever had a climate control problem in your car or truck, you know how uncomfortable driving can become, especially in the warmer months. If your AC system isn't giving you the relief you need, then we invite you to contact our experienced auto repair professionals at Wrench mobile mechanic today for a convenient service. From big problems to small, when you book a mobile mechanic with Wrench in Mansfield, Texas and surrounding Tarrant, Johnson and Ellis counties, we'll fix it all. The mobile mechanics from Wrench come to your car, whether you're at work or at home, and we'll give you an upfront auto repair quote.
Why Choose a Mobile Mechanic
At Wrench, we want to be your partner in maintaining your vehicles for the long haul. The first step in the repair process is giving our team a call for your vehicle so you can get a diagnosis. We know that car owners are wary of mechanics who offer dishonest quotes and constantly try to 'upsell' the customer. We do things differently: we offer transparent estimates to all our customers and walk them through the service process to ensure they can make informed decisions about the health of their vehicles.
How to Schedule an Appointment with Wrench
When you contact Wrench for your auto repair, you can expect convenience and professionalism. Our mobile mechanics offer full-service auto repair and maintenance appointments tailored to your timeline and lifestyle. We offer accurate auto repair quotes right over the phone in Texas. If you don't know why the steering wheel shakes or the brakes are squeaking, we'll schedule an onsite diagnostic appointment so a Wrench mobile mechanic can determine exactly what's wrong with your car. From the moment we arrive to the second we leave, you can sit back and relax while we get your vehicle in working order again. And don't worry, we treat every car like it's one of our own.
What to Expect From a Service Appointment
Repairing or replacing brakes can be as simple as changing the brake pads. Repairs become more involved if the rotors have been damaged, or if other parts of the system like brake lines are failing. Brakes should be inspected every 3 months or 3,000 miles. A screeching or grinding noise when you press on the brake pedal is an indicator that metal parts of your brakes are scraping together. Regular inspection and timely replacement of worn brake parts can help you avoid more extensive – and expensive – repairs and keep you and your family safer on the road. Visit or call us today to learn about our brake repair services, specials and coupon offers. We value our customers and we're thankful for your business. Don't forget to share your experience with us on social media!
---
---
---
Auto Repairs for Popular Vehicles