Get Auto Repairs in Manteca, California From Our Mobile Mechanics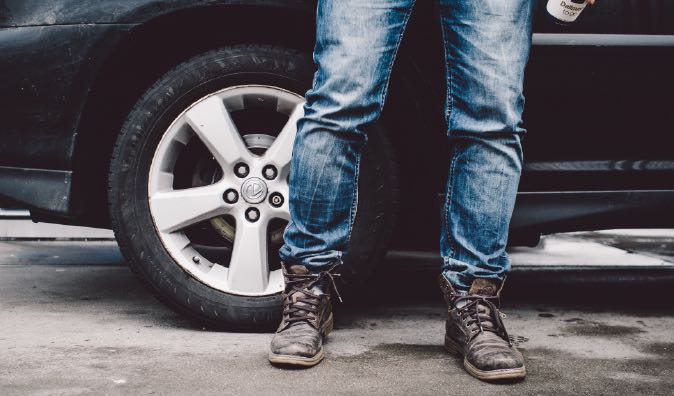 Top Mobile Mechanics in Manteca, CA
The top mobile mechanics in Manteca, California and the rest of San Joaquin County are all hired by Wrench. Our mobile mechanic services turn out to be more affordable than conventional auto repairs. Convenience is definitely the key. You don't need to take time off. You don't need to spend a few hours on a weekend, when that time can be used for some fun or rest and relaxation. You don't need to live without your car for a day or two because the job gets done then and there. You can continue to work at your office on a weekday, you can continue to attend your personal needs on a weekend or party anywhere in California while your car gets cleaned, maintained, fixed or upgraded onsite. The service will be quick and easy for you so your car will be ready for your next trip to Caswell Memorial State Park.
Why Choose a Mobile Mechanic
At Wrench, we look after you by stocking only the highest quality batteries. We know that cheap car batteries are inevitably going to create problems that are inconvenient and troublesome. Our batteries contain more lead plates, which conduct the charge, ensuring a longer lifespan. We stand by our products and parts in the knowledge that we are looking after your best interests in the long run. We also keep you covered with our 12 month/12,000 mile Warranty.
How to Schedule an Appointment with Wrench
When you reach out to us by phone or online to book a mobile mechanic for an auto repair appointment, you'll interact with a professional team who will be ready to answer all your questions without delay around Manteca, California. After approving your auto repair quote, a team of expert mobile mechanics will be sent to your location, wherever that may be, and have the car fixed in the shortest time possible. If you can't identify the problem with your car, we'll start with a diagnostic appointment followed by a quote from Wrench. If you approve the price, we'll then send a mobile mechanic fully prepared with not only the tools but also the knowledge to get your automobile back to normal functioning as quickly and safely as possible.
What to Expect From a Service Appointment
Many people don't realise that their car batteries need to be looked after, and as a result they are probably the most neglected component of a vehicle. Simple things like keeping the terminals clean, to making sure it isn't bouncing around in its casing, will help you get a longer life out of your car battery. Let us handle all your auto care. You will be satisfied with our work and so will your car.
---
---
---
Auto Repairs for Popular Vehicles