Get Auto Repairs in Maywood, California From Our Mobile Mechanics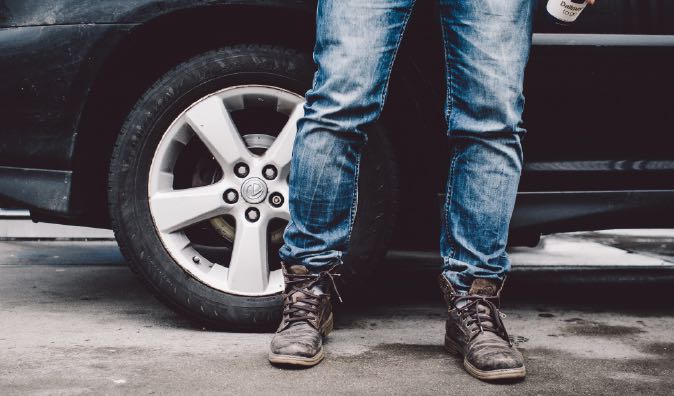 Top Mobile Mechanics in Maywood, California
Wrench is the place to contact for mobile mechanics in Maywood, California, and in the greater region of Los Angeles County. When you need auto repair or maintenance services, all you have to do is visit the Wrench website to book a mobile mechanic appointment online. The process is simple. Tell us the type of service you need, and we will give you an instant auto repair quote. If you're not sure what's wrong with the car, just let us know. We will schedule a diagnostic appointment and give you a fixed repair quote. Our mobile mechanics will get your car back on the road as quickly as possible so you can get back to your everyday life, like taking the kids to Pixley Park, getting in your workout at Maywood Boxing Club, or visiting Peterson Automotive Museum.
Why Choose a Mobile Mechanic
Choosing a mobile mechanic is all about convenience. You don't have to worry about towing your car or driving to the garage in a vehicle that might break down on the way. We come to you, whether your car is parked at your house or your workplace. Also, you have better things to do than hang out in a waiting room until your car is ready. Whether you need regular maintenance, like an oil change, tire rotation, and fresh windshield wipers, or more significant repairs, like new struts or a water pump, we got you covered. Wrench mobile mechanics repair issues with vehicle emissions too, so you can ensure your exhaust is legal and working properly. When you use mobile mechanics, you don't have to run from shop to shop for different services. We're a one-stop provider – and the only stop for you is online.
What to Expect from a Service Appointment
Through the Wrench website, you pick an appointment time that fits your schedule. You also arrange the payment online, which we do not process until your car is repaired. We either send a diagnostic technician to assess the vehicle and give you an estimate, or we dispatch a mobile mechanic fully prepared to fix your vehicle at the time of the appointment. We bring the experience, the tools, and the parts to the location of your vehicle, which saves you the time and hassle of dealing with the repairs yourself. Our mechanics are experienced, and you can check out their profiles for customer reviews. Best yet, our services come with a warranty that covers the repairs for up to 12,000 miles or 12 months.
The next time your car needs a tune-up or a serious overhaul, just schedule an appointment with Wrench for a mobile mechanic to visit your home or office in Maywood. Our mechanics get right to work in the driveway or parking garage so you can tend to your own business and get your car fixed all at the same time.
---
---
---
Auto Repairs for Popular Vehicles