Get Auto Repairs in McAllen, Texas From Our Mobile Mechanics
Coming Soon To McAllen, Texas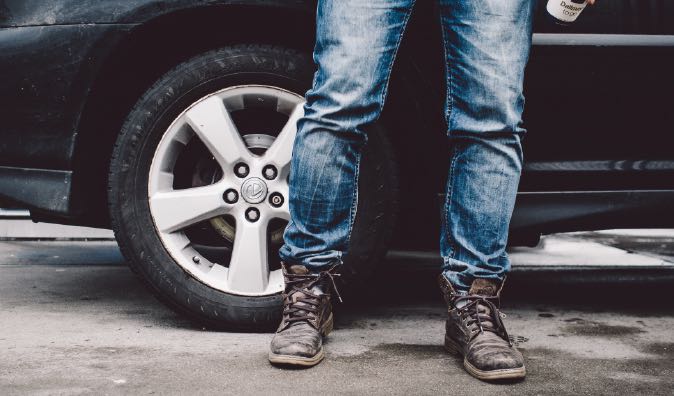 Top Mobile Mechanics in McAllen, TX
Is your car or truck hesitating or experiencing a rough idle in McAllen, Texas? It might be time for a fuel injection service from Wrench's mobile mechanics. Everyone wants to get the most power and use out of their vehicle for as long as possible. Fuel injection servicing is one way to help auto owners reap the benefits of maintaining their car or truck in Hidalgo County. This is part of a well-rounded maintenance plan for your vehicle. If it is neglected, these build ups can affect your vehicle of performance, and if left untreated, these build ups can lead to costly repairs. Over time as you've used your vehicle, dirt, varnishes and carbon deposits have been forming on the fuel injectors, valves, combustion chamber, throttle housing and the air induction intake. This is something that cannot be avoided, but that doesn't mean it has to be difficult to service if done regularly. The experienced mobile mechanics at Wrench prefer providing timely and consistent maintenance services for your vehicle because it saves customers from having to pay expensive repair bills.
Why Choose a Mobile Mechanic
Worn tires are not only unsightly, but more importantly they're a safety concern! The tires on your car or truck are very important. They're the moving parts that keep your drive smooth and safe. We're here to make sure you and your family are safe for every mile you travel. Our team of mobile mechanics is well versed in tire replacement needs and we make quick work of getting you the right tires for your vehicle at your preferred location and time. You can either give us a quick call or complete the survey on our website and we will be able to give you our affordable auto repair quote right away.
How to Schedule an Appointment with Wrench
When you call us, a member of the Wrench team gathers all your information, including a description of the problem and your location, and we make sure you get exactly the help you need. In response to a phone call from you, a Wrench mobile mechanic will come to your location, no matter where your car is. Upon arrival, the mobile mechanic from Wrench will make a clear diagnosis of what needs fixing, so you can get back on the road. A Wrench mechanic can come to you in a parking lot or even to your home whatever suits your needs. Our specialist will take their time and meticulously analyse and strange sounds or behaviour coming from your car. If you drive car or truck in the McAllen, Texas, count on the mechanics at Wrench for all your repair and maintenance needs. We love vehicles, and we'll treat yours with the respect it deserves.
What to Expect From a Service Appointment
If you want to use your time off doing something that matters to you, then give Wrench a try. While we are servicing your car, you'll be free to choose what you want to do with your time. This means you can do whatever it is that you love to do, whether that means sitting in front of the TV, going for a run, or even spending time with family and friends. The benefits don't stop there! If you satisfy your reparative needs with us, you will be saving your money because you won't have to pay any towing expenses. At Wrench, we hire each mobile mechanic with care because we want to make sure our customers will be getting the best service possible. Don't forget to share your service experience with us.
---
---
---
Auto Repairs for Popular Vehicles