Get Auto Repairs in McKinney, Texas From Our Mobile Mechanics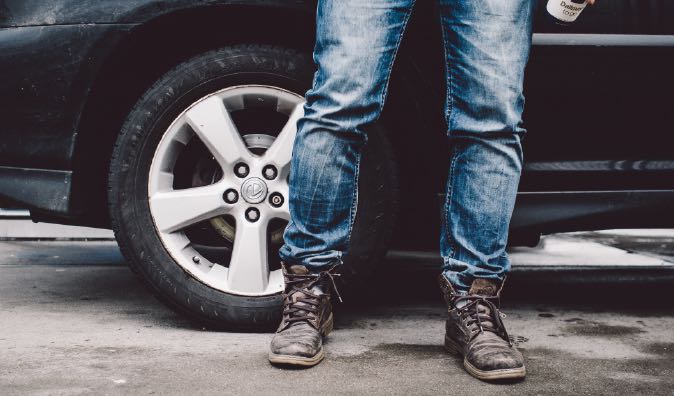 Top Mobile Mechanics in McKinney, TX
Wrench is one of the leading auto repair shops serving customers in McKinney, Texas and surrounding Collin County. All automotive repair and mechanic services at Wrench are performed by highly qualified mechanics at your preferred time and place. Our expert mobile mechanics works on numerous vehicles with the use of quality truck and car repair equipment. Whether you drive a passenger car, medium sized truck, mini-van, or SUV, our mechanics strive to ensure that your vehicle will be performing at its best with Wrench's auto care. Our mobile mechanics are capable of servicing a variety of makes and models with ease. Our superior standards show that our mechanics always have the best interests of our customers in mind. Looking for a one-stop automotive repair solution? Look no further than us, and allow our mechanics to give you a reliable estimate of any automotive repair issue you might be facing.
Why Choose a Mobile Mechanic
Making a point to keep your tires properly aligned is key to getting the best performance and mileage from your vehicle. When a vehicle's tires are properly aligned, they are all pointing in the same direction through adjusting your vehicle's suspension, not the wheels and tires. After an alignment, you'll have a more comfortable and safe driving experience, and your car won't pull to one side. At Wrench, we are experts at getting your car moving in the right direction. Our technicians can perform wheel and tire alignments on vehicles with expertise. We believe in treating our customers and their vehicles with the respect and courtesy they deserve.
How to Schedule an Appointment with Wrench
When you contact us, tell our technicians what is wrong with your car. We understand not everyone is a car expert, so don't worry if you don't know what's going on in your car, we offer diagnostic services where one of our mobile mechanics will come out and take a look. They will tell us what parts and services you'll need so we are able to calculate your auto repair quote. Then we will set up your service appointment and you'll get to choose a date and location. At that point, we'll match you up with one of our available mobile mechanics in your area. Our mechanics will arrive on-time and fully prepared to tackle any obstacle. At that point, you'll have the freedom to leave and spend your time wherever you please. When the service has been completed, we will let you know via text and our mechanic will return your car keys. When you get back to your car, it will be restored and the area will be clean so it doesn't appear as if our mechanic has even been there. So book an appointment today and you'll be ready for your next excursion in Texas very soon.
What to Expect From a Service Appointment
If you want to use your time off doing something that matters to you, then give Wrench a try! While we are servicing your car, you'll be free to choose what you want to do with your time. This means you can do whatever it is that you love to do, whether that means sitting in front of the TV, going for a run, or even spending time with family and friends. The benefits don't stop there! If you satisfy your reparative needs with us, you will be saving your money because you won't have to pay any towing expenses. At Wrench, we hire each mobile mechanic with care because we want to make sure our customers will be getting the best service possible. Each mechanic goes through our extremely long hiring process that includes multiple random background checks. Pick up your phone and give our team a call so you can get back on the road and stay there without further hardships!
---
---
---
Auto Repairs for Popular Vehicles