Get Auto Repairs in Memorial, Texas From Our Mobile Mechanics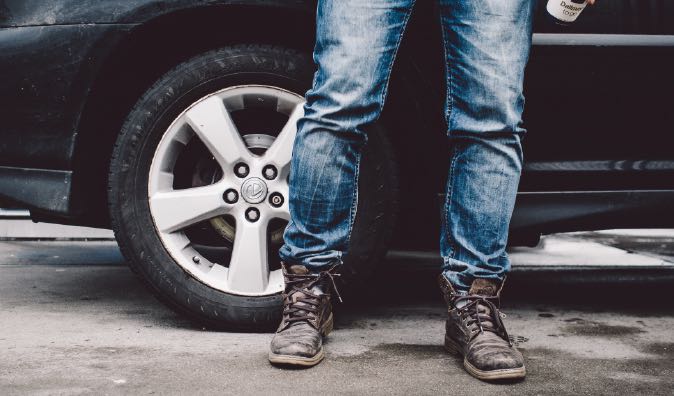 Top Mobile Mechanics in Memorial, TX
In the Memorial area of Houston, Texas, Wrench's mobile mechanics are serving auto repairs with extra convenience. Drop the shop because we bring the shop to you. If you book an appointment with on of our mobile mechanics today, we can give you an affordable auto repair quote that is completely transparent. We have absolutely no hidden fees so you will know exactly what you are paying. Our goal is to get your car back on the road as efficiently as possible so you don't have to miss out on a day at the Memorial City Mall or Terry Hershey Park.
Why Choose a Mobile Mechanic
Mobile mechanics will make your life so much easier. Eliminate the wasted time and stress sitting in the shop and forget all about towing expenses because our mechanics bring the tools and experience to you so you can spend your day as you normally would. We will come to you anywhere you choose. You may pick your home, work, or even school. Our mechanics are especially committed to the auto repair industry and have gone through an intensive hiring process that includes background checks just so we can ensure that our customers will truely get the best quality service. So give Wrench a call and book one of our skilled mobile mechanics today!
How to Schedule an Appointment with Wrench
Setting up an appointment with a Wrench mobile mechanic is really easy. All you have to do is call our incredibly friendly team or fill out a short survey that we have on our website. Then you just have to be able to tell us the year, make, and model of your vehicle as well as the problem you are experiencing. If you don't know what the problem is, we can set up a diagnostic visit first. Then we will give you our auto repair quote with the knowledge of which parts and services you'll need. Once you've gotten our quote, you will be able to choose the date and location for your service. Then we will match you up with one of our reliable mobile mechanics and they will show up prepared and on-time.
What to Expect From a Service Appointment
Once you meet our mechanic at the location, you will need to give then your keys so they can start working. Then you are free to go and spend your time as you please. Your car will be in fantastic hands and all of our mechanics are very responsible. Each mechanic is highly skilled and has all the tools needed to solve any problem. As soon as our mechanic finishes their service, they will let you know and start cleaning up the area. Then you will be able to go on a little cruise knowing your car is functioning at its best.
---
---
---
Auto Repairs for Popular Vehicles