Get Auto Repairs in Menifee, California From Our Mobile Mechanics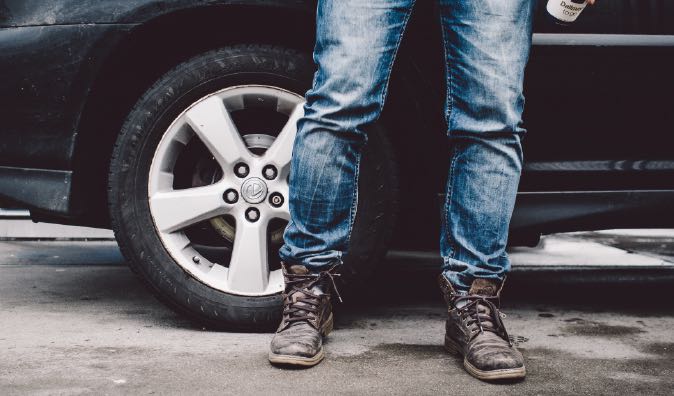 Top Mobile Mechanics in Menifee, CA
Wrench mobile mechanic is your one-stop shop for all your car repair and maintenance needs, from minor repairs to major overhauls in Menifee, California and surrounding Riverside County. Whether you drive an Elantra or Hyundai SUV, we begin every repair with a comprehensive inspection to determine the exact work you need. If you drive a car, you probably don't want to take your car to just any auto repair shop in California. At Wrench mobile mechanics, we have top of the line technology, experienced mechanics, and stellar customer service professionals who care about making sure your needs are met. Call us today to schedule a repair service.
Why Choose a Mobile Mechanic
Mobile mechanics will save you money, time, and stress. Since we will bring the shop to you, wherever you need us, you won't need to hire or pay for a tow truck to get your impaired car to the shop. You can have us come to your office so you can get some work done while we get your vehicle operating smoothly again, or you can have us come to your home so you can spend time with your family or watch a movie. At Wrench, each mechanic that we hire has plenty of experience and is extremely dedicated to the auto repair industry. To ensure that our customers will get the absolute best service, we have a very selective, long hiring process that includes multiple background checks. Our mechanics are honest and reliable, so we are confident that your experience with us will be a positive one. To book an appointment with one of our mobile mechanics today, contact us and we will get you back on the road in no time.
How to Schedule an Appointment with Wrench
When you book a service appointment through Wrench, you can specify where you want our mobile mechanics to work on your car. We're happy to come to you at home or at work; just let us know which is more convenient for you in California. If you know what service your car needs, you can let us know at this point. Alternatively, book a diagnostic assessment to have our mechanics take a look at your vehicle and work out what's wrong with it. Please don't forget to share your service experience with us.
What to Expect From a Service Appointment
Upon arrival, our team of mechanics will inspect your car and determine what course of action will be necessary for your car to be road-worthy again. Our friendly team members will provide you with a total estimate for the cost of parts and labor while providing you with a correct timeline to complete the repairs. We want to help you get back to your daily routine and we will schedule an appointment time with you that suits your schedule. We can meet you at your workplace or your home for your convenience. You won't need to get a taxi home from the mechanic's garage. We come to you!
---
---
---
Auto Repairs for Popular Vehicles