Get Auto Repairs in Meriden, Connecticut From Our Mobile Mechanics
Coming Soon To Meriden, Connecticut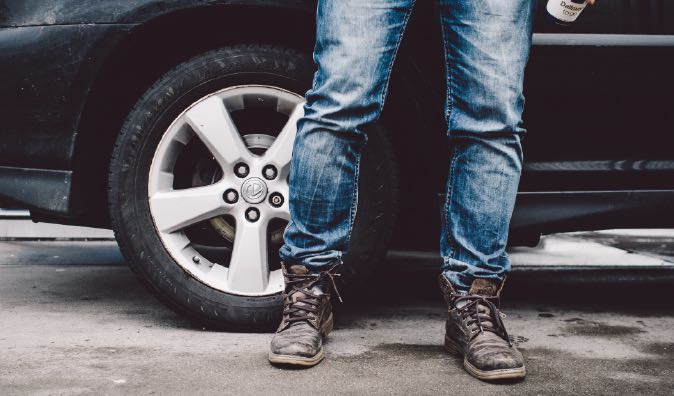 Top Mobile Mechanics in Meriden, CT
The dedicated mobile mechanic at Wrench strive to provide you with exceptional mobile mechanic services in Meriden, Connecticut and in the surrounding New Haven County. You won't need to worry about getting your car towed to the mechanic's shop when you schedule an auto repair appointment with Wrench. We will send a highly trained mechanic to evaluate your car or truck at your home or office. Wrench will provide a competitive and cost efficient auto repair quotes to all of our customers. Wrench is proud to serve Connecticut with our mobile mechanic and auto repair services.
Why Choose a Mobile Mechanic
Just because the check engine light comes on does not mean that you immediately have to pull your car to the side of the road, but it does mean that you should have your car checked out as quickly as possible. Ignoring the warning light could result in costly repairs and negatively impact fuel economy. If the check engine light flashes, the condition is more critical and must be checked immediately to prevent severe damage. Wrench mobile mechanics can make your auto repair service a worry-free one.
How to Schedule an Appointment with Wrench
If you are a new customer, you can schedule an appointment by giving us a quick call or by completing the survey on our website. When you do that, you will need to answer a couple questions so we can calculate your auto repair quote. You should be able to tell us the year, make, and model of your vehicle as well as what problems you have been experiencing. Then we will provide you with our affordable auto repair quote and you'll choose a date and location for your appointment. Finally we will match you up with one of our mobile mechanics serving the New Haven County area and they will arrive on-time and completely prepared so you'll be back on the road soon.
What to Expect From a Service Appointment
Have a factory warranty on a new car, truck, or SUV? Our team has the skills, training, and equipment needed to perform all necessary maintenance on your new car or truck - without voiding your warranty. Wrench's stress-free maintenance and repair work saves our customers money in the long run. Simple maintenance is much cheaper than huge repairs, and it takes less time. We find that many of the most expensive repairs we complete are a result of overdue maintenance. Whatever thrill you're chasing, Wrench mobile mechanic will make sure your vehicle's up to the challenge.
---
---
---
Auto Repairs for Popular Vehicles