Get Auto Repairs in Mesa, Arizona From Our Mobile Mechanics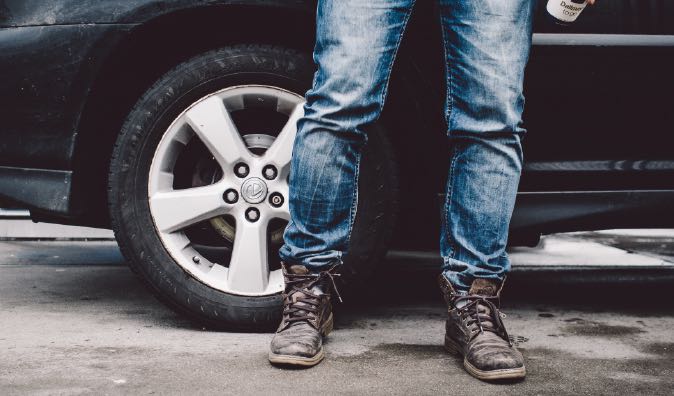 Top Mobile Mechanics in Mesa Arizona
As the top-notch mobile mechanics in Mesa, AZ, Wrench is happy to report that we make house calls to customers in and around Mesa, AZ and Maricopa County. If you live in the area, you can contact our certified mechanics to enjoy full-service, maintenance and repair right in your own parking spot or driveway. Wrench understands how inconvenient it can be to bring your car into the shop for routine maintenance and repair, especially if your vehicle is inoperable. We offer affordable rates for our Mobile Mechanic and Auto Repair service and can provide you with a detailed auto repair quote before you book mobile mechanic services from us. Our crews are extremely dedicated and will do everything they can to get your car in optimum working order again. If you live in Mesa, AZ, remember that Wrench brings its high-quality auto repair service right to your door. Once we make your needed repairs, you can attend upcoming Mesa classic car shows or enjoy some scenic driving around the Valley.
Why Choose a Mobile Mechanic?
People in Mesa, AZ, tell our mobile mechanics all the time how much they love our on-the-go auto repair service. No need to drag the kids to the shop or miss the big game on TV. We send our mobile mechanics to your home to provide the auto repairs you need. Each of our technicians is certified and has the experience customers demand. Knowledgeable and efficient, our mobile mechanics will treat your vehicle with the same care they treat their own. Our skilled mechanics perform most repair jobs at your home or business. As a full-service auto repair company, we believe in making the repair process as easy as possible for our Mesa customers. After you've experienced our convenient mobile service, you'll understand why Wrench has become a leader in auto repair throughout AZ.
What to Expect from a Service Appointment?
When you contract for auto repairs from Wrench, all you have to do is tell us the type of services you need or explain what's happening with your vehicle. In many cases, especially for routine maintenance, we can provide you with an auto repair quote right away. If you aren't certain what's wrong with your car—no problem! We'll send out a diagnostics pro to determine what repairs your vehicle needs. Wrench mobile mechanics will always provide you with an upfront auto repair quote before we repair your car. You can also expect our friendly mechanics to leave you with a service guarantee because Wrench stands behind its quality workmanship.
Wrench Full-Service Auto Repairs
Wrench offers our Mesa, AZ customers a full spectrum of auto repair services. We routinely service brakes, heating and air conditioning, engines and cooling, windows and electronics, transmissions, and so much more. If you begin to hear knocks or clanks—don't hesitate to have a Wrench mechanic inspect your vehicle right in your own driveway. We do our utmost to head off small problems before they become major repairs.
If you live in Mesa or surrounding AZ areas, be sure to contact Wrench to set up a service call. Whether you need an oil change or a brand new transmission, we'll tackle the job at your house, so you don't have to struggle to get your car to the shop. With our guaranteed service and consummate know-how, you can expect to have your vehicle in optimum working condition soon.
---
---
---
Auto Repairs for Popular Vehicles