Get Auto Repairs in Midwest City, Oklahoma From Our Mobile Mechanics
Coming Soon To Midwest City, Oklahoma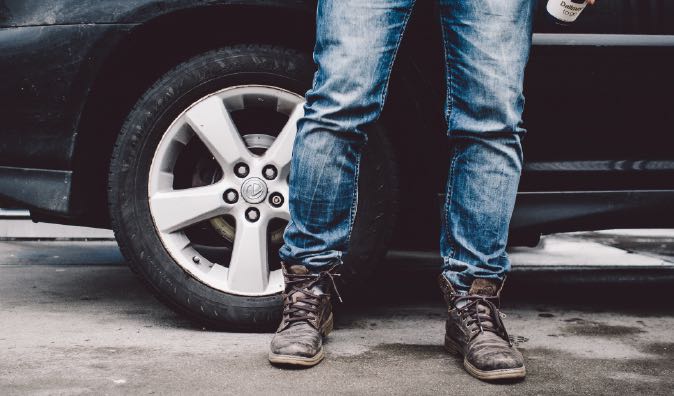 Top Mobile Mechanics in Midwest City, OK
Wrench is proud to offer mobile mechanics who serve Midwest City, Oklahoma. When you book mobile mechanics through us, you put behind you the days of waiting for hours in a busy shop. Instead, our experienced professionals are happy to come to you. Wrench mobile mechanics provide complete auto repair services wherever your car is located, whether that means coming to your home or a parking space somewhere else. Contact Wrench today for an auto repair quote. Once we have finished your requested service, you can get back to your busy life or maybe take a relaxing ride down scenic Joe B. Barnes Regional Park. Knowing your car is in good working order gives you confidence to explore all the country roads in the area.
Why Choose a Mobile Mechanic
Many of our customers are companies with small-to-medium-sized fleets, meaning that we have the resources at our disposal to be able to service a large number of vehicles. When working with fleets, we can schedule maintenance services in advance, keeping their vehicles in top working order and minimizing downtime in their businesses. Give us a call and we will match you up with a qualified mechanic so we can get you back on the road very soon.
How to Schedule an Appointment with Wrench
If you would like one of our mobile mechanics to repair your vehicle, you can get an appointment by giving us a call or by completing the short survey we feature on our website. We will ask you to provide some information such as the type of vehicle that needs repair as well as what's wrong with it. If you don't know what's wrong with it, then we can arrange a diagnostic appointment. For that, we will send one of our mobile mechanics out to take a look at your vehicle. Once they identify the problem and we know exactly what parts and services will be needed, we will calculate your auto repair quote. Then we will ask for a convenient date and location for your appointment. After that, you won't have to worry about anything else. We will match you up with one of our mobile mechanics in Oklahoma and they will come to your location prepared to handle anything.
What to Expect From a Service Appointment
When you meet up with our mobile mechanic, you will have to give them the keys to your vehicle so they can get to work. Once you do that, you will be free to spend your time as you please. It doesn't matter to us if you stay with our mechanic and ask questions or leave to get some important work done. Either way, your vehicle will be in very good hands because our well-trained mechanics will treat your car as if it were their own. We will send you a notifying text to let you know when your service has been completed and our mobile mechanic will return the keys to the car. So let us get you back on the road in the easiest way possible and you won't have to deal with the car shop ever again!
---
---
---
Auto Repairs for Popular Vehicles