Get Auto Repairs in Millersville, Tennessee From Our Mobile Mechanics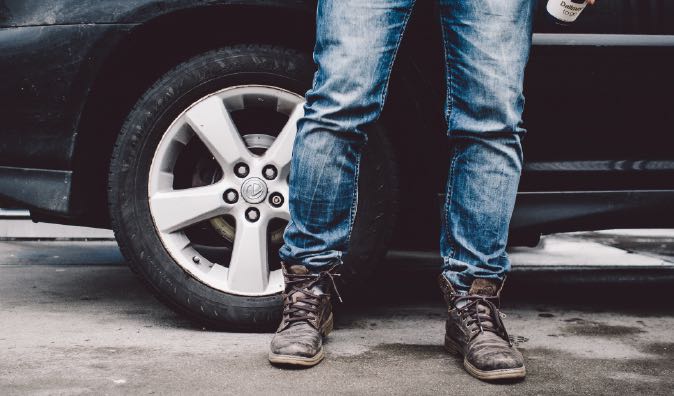 Top Mobile Mechanics in Millersville, TN
If you are a hardworking car owner living in or commuting to Millersville, TN every day, Wrench is the solution for all of your auto repair needs. Our mobile mechanics will deliver high-quality services to you at your location of choice, whether it be your driveway or the parking lot at work. We pride ourselves on convenience and removing the hassle of car ownership, so you can spend less time stressing about getting your car to the shop and more time doing the things you love. There is no reason that you should spend hours sitting in a stuffy waiting room at the auto shop, or pushing off repairs because you do not think you have the time. When you choose Wrench, everything is up to you, giving you the opportunity to save time, money, and energy. We will put your mind at ease and get you back on the road in no time! Book your first appointment with Wrench in Millersville, TN and you will never use want to use anyone else for auto repair again!
Why Choose a Mobile Mechanic in Millersville, TN
There are dozens of reasons why mobile mechanics are the solution to convenient auto repair, especially in Millersville, TN. First of all, you do not have to worry about driving all the way into the city to find a mechanic you trust, or worse, having to hire a tow truck to get your car there. You get to choose the date, time, and location of your appointment, allowing you to be strategic with your time and plan your appointment around your schedule instead of the other way around. We offer hundreds of auto repair and maintenance services so you never have to worry about not finding what you need. Whether you need a simple tune-up or a full engine repair, our certified technicians will be at your door with all of the tools necessary to get you back on the road in no time. We use an in-depth hiring system including background checks, interviews, and performance evaluations to ensure that our mechanics are the best in the area. Once you book your first appointment with Wrench, we will take care of you, so join the Wrench family in Millersville, TN today!
How to Schedule an Appointment with Wrench
Scheduling your appointment with Wrench in Millersville, TN is very easy, especially if you already have an account with us because we will have all the information about your car saved! All you will need to do is select your desired service and then you can move forward with choosing your preferred date, time, and location in Millersville. If you do not have an account already, that is okay too! Visit the Wrench app or website and sign up as a new user. You will be asked a few questions about the make and model so that we can provide you with the best possible service. If you do not know what the issue seems to be, or you do not see the service you need, you have several options. You can chat or speak with one of our fantastic customer service representatives who will be more than happy to walk you through the process, or you can schedule a diagnostic appointment and a mechanic will come out to your location in Millersville to determine the source of the problem. You can then move forward with the booking process and as soon as you receive a confirmation email, you can sit back and relax because we will handle the rest! Do not wait any longer for high-quality and convenient auto repair, and book with Wrench in Millersville, TN today!
What to Expect From a Service Appointment
No matter where in Millersville, TN you are, your mechanic will arrive promptly on the day of your appointment to work on your vehicle. In order to give you as much free time as possible, all we ask is that you are present at the start and end of your appointment. This way, you will be able to hand over your keys to the mechanic and ask them any questions you may have about the service. Of course, if you want to stay while they work that is completely fine, but you could also use the time to catch up on work, make dinner, or spend time with your family. As soon as the mechanic is done working on your car, you will be notified so you can get back on the road and they can be off to help our next customer. At the end of the appointment, the mechanic will ensure they have fully cleaned up and leave your car and the area cleaner than it was before. Please do not hesitate to reach out if you have any questions about your appointment in Millersville, TN - we can't wait to see you!
---
---
---
Auto Repairs for Popular Vehicles