Get Auto Repairs in Milpitas, California From Our Mobile Mechanics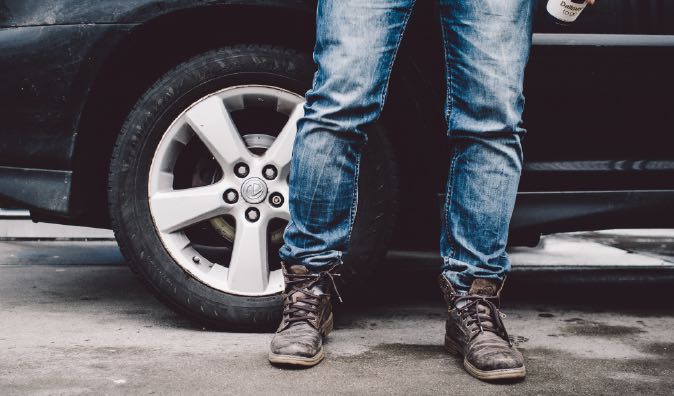 Top Mobile Mechanics in Milpitas, CA
If you are looking for experienced auto repair specialists in the Milpitas or Santa Clara County, California area, set your sights on Wrench mobile mechanics. Unlike many mechanics, Wrench mobile mechanics come to you, not the other way around. Forget about having your car towed or waiting hours at the shop for your car to be repaired, the car repair professionals come to you. Booking a mobile mechanic is easy, simply call or use the website to schedule one of Wrench's professional mechanics to fix your vehicle at your home or at your workplace. When you make an appointment, you also get an up-front auto repair quote on the cost of the repairs plus any information you need to keep your car running great. Once any maintenance or repairs are made, you can confidently tackle Milpitas traffic knowing that the experts have repaired your vehicle. While you are out, go visit the Blackhawk Museum or the Milpitas Veterans Commission Car show.
Why Choose a Mobile Mechanic?
We know you are busy and getting your vehicle to the shop for even minor maintenance such as an oil change can be a hassle. Instead, why not schedule car repair work for when you are at home or at work? That's the idea behind Wrench mobile mechanics. Not only does the mechanic come to you, but they bring all of the tools and equipment necessary for the scheduled repairs. Wrench screens all mechanics for experience and expertise so that all of Wrench's services can be delivered. Most repairs can be done in your own driveway, which leaves you more time to do the things you love.
What to Expect from a Service Appointment
You can expect professional and customized care for your vehicle from Wrench. Because we feature a full line-up of maintenance and repair services and work on all makes and models of vehicles, no car repair is too big or too little for Wrench mobile mechanics. To schedule a mobile mechanic, simply call or use the website and select your issue and a time that's convenient for you. And if you are unsure what is wrong, you can schedule a diagnostic appointment where one of our mechanics will pinpoint the problem and give you a repair quote before any work is done. Most work can be done in your driveway and all vehicles are treated as one of our own.
Wrench Maintenance and Auto Repair Services
Every vehicle needs routine maintenance such as oil changes, tire rotations, new brake pads and more, so even if your car doesn't need a repair, you will at some point need a mechanic with the know-how to keep your car running smoothly. And when you do need a car repair, you can be assured that Wrench will be able to come to you to fix what is wrong.
Before you head to work or go visit one of the many scenic places in Milpitas, be sure to have your vehicle checked by one of Wrench's professional mechanics. Call or visit our website today.
---
---
---
Auto Repairs for Popular Vehicles