Get Auto Repairs in Minneapolis, Minnesota From Our Mobile Mechanics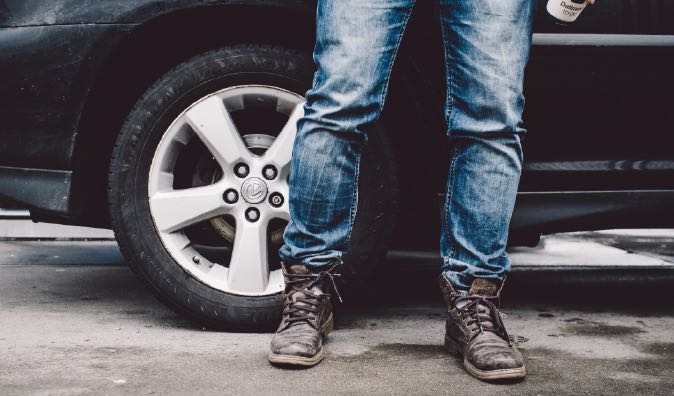 Top Mobile Mechanics in Minneapolis, MN
The top mobile mechanics in Minneapolis, Minnesota and the rest of Hennepin County are all hired by Wrench. Our mobile mechanic services turn out to be more affordable than conventional auto repairs. Convenience is definitely the key. You don't need to take time off. You don't need to spend a few hours on a weekend, when that time can be used for some fun or rest and relaxation. You don't need to live without your car for a day or two because the job gets done then and there. You can continue to work at your office on a weekday, you can continue to attend your personal needs on a weekend or party anywhere in Minneapolis while your car gets cleaned, maintained, fixed or upgraded onsite. The service will be quick and easy for you so your car will be ready for your next trip to the Minnehaha Park.
Why Choose a Mobile Mechanic
With modern times, we understand people don't always have much spare time for auto repair and maintenance. Wrench mobile mechanic services comes with everything in your control, at the disposal of a few taps, swipes or clicks. For ages, auto repair has been an unavoidable chore that takes up a lot of time. With our expert tech savvy mechanics, you don't need to worry about traditional auto care anymore.
Let Wrench's dedicated mobile mechanics make life easier for you by coming to you when you need us most in Hennepin County. We bring all the tools, our expertise, and great customer service to get you cruising again as soon as possible.
How to Schedule an Appointment with Wrench
Our mobile mechanics will make the maintaining and repairing of your car or truck easy. When you're due for a service appointment, simply go online and give all necessary information to our technicians about what you need to have done. Pick a time and a location to book an appointment with us. We will provide a fixed, no-hassle quote so there are no surprises. After our service is complete, we will process the billing and send you a service report. It's that simple.
What to Expect From a Service Appointment
Select Wrench to complete your auto repair service or maintenance. You'll receive best-in-class service from a highly experienced mechanic, and they bring quality parts to fix your car to keep you safe on the highways of Minneapolis. On top of providing quality service, Wrench is committed to pricing transparency. Wrench ensures that all our mobile mechanics are able to perform auto repairs, and all our technicians have passed background checks to assure your safety. Let us handle all your auto care. You will be satisfied with our work and so will your car.
Wrench Comes to Your Neighborhood
---
---
---
Auto Repairs for Popular Vehicles