Get Auto Repairs in Miramar, Florida From Our Mobile Mechanics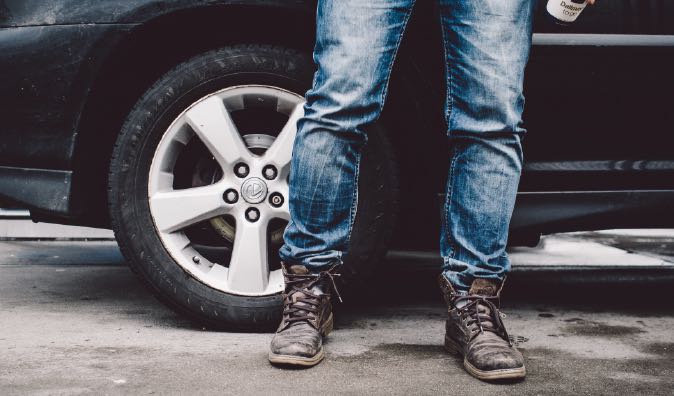 Top Mobile Mechanics in Miramar, FL
At Wrench, we feature top rated mobile mechanics in Miramar, Florida and all of Broward County. Don't get stuck waiting for your mechanic to work you in at the shop; have the shop come to you! Need an oil change? That's included in the package too. Brakes starting to squeal? Yes, we can do that. Not sure what's going on with your vehicle? Let's face it, auto repairs can be expensive and time consuming. So how much is all this convenience going to cost? How much time will you have to waste in the shop this time? With us, you'll get a quote before any work is begun. If you like the quote, simply book the mechanic and we'll take it all from there.
Why Choose a Mobile Mechanic
You'll want to choose a mobile mechanic so that you can get the job done quickly and a whole lot easier than having to go anywhere else. With a traditional mechanic, you have to wait around at the shop for your appointment, or leave your car for a few days before they can get to it. With Wrench, you get your vehicle looked at wherever you are, and you get it right back the same day because it never leaves your sight. That's definitely going to make things easier for you and your family, so you can continue going about your day and get things done.
How to Schedule an Appointment with Wrench
When you contact Wrench to book a service appointment, you can let us know where you want us to service your car. Whether you want us to work on your car in the parking lot at your work or outside your home, our mobile mechanics will be happy to come to the location of your choice. All you need to do is let us know what service you require, whether it's a simple oil change or a replacement part for your car or truck engine. In some cases, you might not know why your car is no longer performing at its best. Perhaps all you know is that your car is making a strange noise or that it's not handling as you expect. In that case, you can schedule a diagnostic appointment. Our mobile mechanics will come to you and assess your car to find out what the problem is. Wrench will then give you an auto repair estimate.
What to Expect From a Service Appointment
While you may have the skills to replace a broken part in your car yourself, taking time out of your schedule to carry out the repair is often not a good option. As a busy professional, you probably already have to stretch your time between career, family, and other commitments. By hiring a Wrench mobile mechanic in Florida, you can reduce the demands on your time. Wrench mobile mechanics come to you at your home or office, which means you don't need to drive your car to a garage or pick it up again later. When you choose Wrench as your auto repair service provider, you can be sure that the mobile mechanic who comes to you will be fully qualified to fix your car.
---
---
---
Auto Repairs for Popular Vehicles