Get Auto Repairs in Montebello, California From Our Mobile Mechanics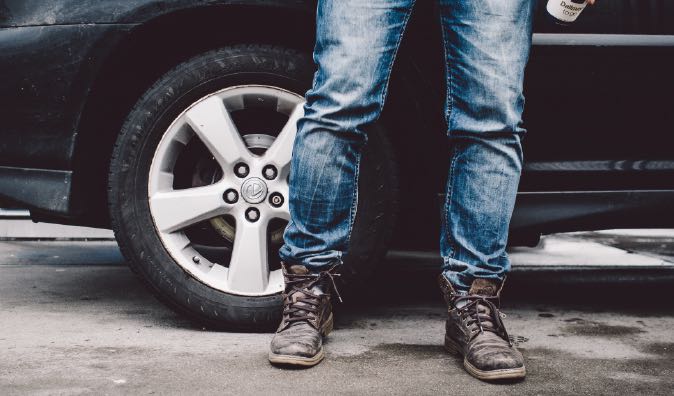 Top Mobile Mechanics Servicing Montebello, LA, and Orange County Areas in California
Wrench employs top-notch mobile mechanics who service Montebello, Los Angeles, and Orange County communities in California. Book a mobile mechanic appointment with our experienced service professionals who are vetted for skills and reliability. To meet all of your maintenance and repair needs, we offer a full range of services. Plus booking with our mobile platform makes getting an auto repair quote quick and easy. Gone are the days of waiting forever in a cold-service lobby. Who needs the burnt coffee and stale popcorn, right? Our hassle-free service and prompt auto technicians will quickly get your ride ready for after work fun with friends at the Montebello Batting Cages or the LA Auto Show. Don't reschedule your event. Schedule with us instead.
Why Choose a Mobile Mechanic?
Drop the shop! We believe there is a better, more convenient way to maintain your vehicle. Choose a Wrench mechanic with experience and who will come to your home or office to perform the service right on the spot. To ensure the highest level of workmanship, we carefully screen all of our mechanics. Our dependable contractors come equipped with up-to-date industry knowledge and tools. Plus, they will responsibly handle the removal of all used oil and filters. Quality work is important to us, so we work with mechanics with proven track records of professionalism and great customer service. Visit our website to read their outstanding customer reviews and see for yourself.
What to Expect from a Service Appointment
With Wrench, you can choose from a wide variety of options. Use our website to enter your vehicle information and select the type of service needed along with your payment information. We provide you with all available appointment times when you book your service. We know that you are a busy professional. That means that we can do maintenance tasks like oil changes and diagnostics often on the same day with little inconvenience to you. After the service is complete, we will bill and send you a summary report. That's it!
Wrench Maintenance and Auto Repair Services
Did you know that over 80% of maintenance work can be done outside the shop? We offer everything from a simple oil and filter change to replacing brake pads and rotors, timing belts, and catalytic converters. If you aren't sure what's wrong with your car, we offer a diagnostic assessment of your vehicle to verify exactly what needs fixing. Relax. We love your car as much you do.
If the engine light pops on and if you live in the Montebello, LA, and the Orange County area, contact Wrench to book an appointment. We will dispatch a top-notch professional to your home or office right away. You will be back on the road in no time, knowing that your vehicle is ready to take on the daily gridlock of LA or to cruise to your favorite beach spot in the OC.
---
---
---
Auto Repairs for Popular Vehicles