Get Auto Repairs in Monterey Park, California From Our Mobile Mechanics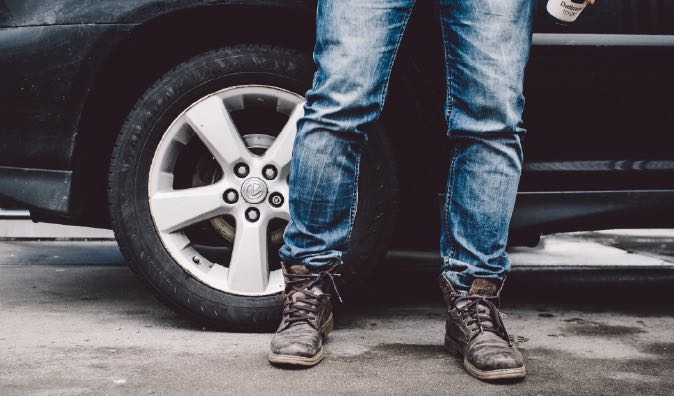 Top Mobile Mechanics in Monterey Park, CA
At Wrench Mobile Mechanics, you will find experienced mobile mechanics, right in Monterey Park, Los Angeles, California. Wrench services provide house calls making it convenient for customers to book mobile mechanic services from their homes. Wrench expert mobile mechanics are experienced in a wide array of auto repair and maintenance services. You can get back to enjoying life in the city as we fully perform our auto repair services. Hop in your repaired vehicle after receiving an auto repair quote and head to Automobility LA or at the LA Auto show to enjoy a day of auto exhibition fun knowing your car is fully functional.
Why Choose A Mobile Mechanic?
Wrench mobile mechanics are steadfast in providing you with incomparable services. Our mechanics are well versed with all car types on the roads of Monterey Park, which means they will understand what is wrong with your vehicle upon arriving on the scene and performing a few diagnostic checks. Moreover, our mobile mechanics tell you what parts of your vehicle need replacement before Wrench gives you a quote. You won't need to push your car to the next service station if you choose our mobile mechanics. Our customers can continue with their scheduled routines while we are at their home fixing their vehicles. Wrench provides convenience by offering house calls and upfront costs making car repair cheaper and more effective for customers with busy schedules.
What To Expect From A Service Call?
Customer satisfaction is at the apex of our mission and goals at Wrench. We want to see you happy at the end of our services! Expect a full diagnosis of your vehicle when our team of top-rated mechanics arrive at your location. They will inform you about issues they have found on your car and wait for your approval to continue with the repairing process. We treat your vehicle as if it were one of our own. Our mechanics will also offer essential services like checking your battery, filter change, fluid top off, and brake cleaning and adjustment. We also give upfront quotes on the problems you tell us about when you call. If you are not sure of issues affecting your car, Wrench will set a diagnostic appointment to determine what is exactly wrong with your vehicle.
If you live anywhere in Monterey Park or the larger Los Angeles County area, rest assured Wrench will repair and maintain your vehicle with love. Our comprehensive array of services includes engine work, heating and cooling, brakes, and steering alignment at affordable prices.
Contact Wrench to provide you with the best maintenance services before setting out on the scenic roads of Monterey Park. Be sure to have a quick tune-up before taking a trip. Wrench Mobile Mechanics will provide a large number of services to ensure your vehicle is operating at its best.
Schedule an appointment today by phone or log in to our website.
---
---
---
Auto Repairs for Popular Vehicles