Get Auto Repairs in Montopolis, Texas From Our Mobile Mechanics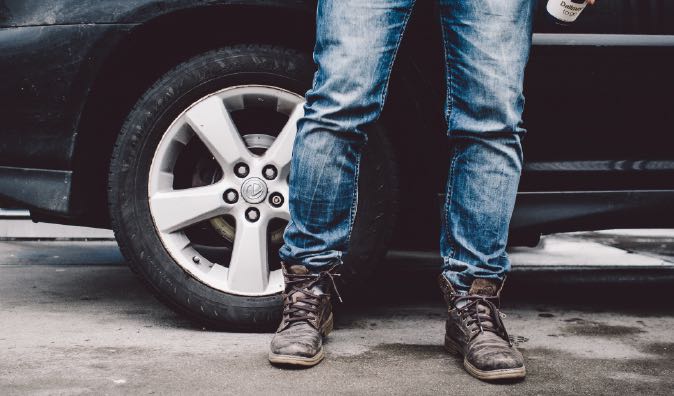 Top Mobile Mechanics in Montopolis, TX
In Montopolis, Texas and its surrounding neighborhoods, Wrench's mobile mechanics are making auto repairs less stressful for you by dropping the shop. Instead of having to figure out a way to transport you vehicle to the shop, we will bring the shop to you. We can give you an affordable auto repair quote as long as you book an appointment by giving us a call or filling out a short questionnaire on our website. After your appointment, you'll be back to going to the local Sonic Drive-in with confidence in your car's functionality.
Why Choose a Mobile Mechanic
Mobile mechanics are all about convenience and quality. That's why they come to you instead of you coming to them, creating a stress-free auto repair experience. Rather than picking up the phone to call a tow truck, you'll be picking up the phone to call Wrench. Forget all about having to pay towing expenses because there is no need to move your car. We can go anywhere from your own driveway to the parking lot at your office. Our skilled mechanics are extremely thorough and able to restore your vehicle to it's ideal condition in a timely manner.
How to Schedule an Appointment with Wrench
Appointments are very easy to set up. You have to either pick up the phone and give us a call or you can fill out the form on our website. If you have identified the issue with your vehicle, we will tell you your auto repair quote. However, if you don't know what the issue is, then we will set up a date for a diagnostic visit. After that initial visit, we will give you our quote. For the auto repair appointment, we will send a mobile mechanic that is servicing in the Montopolis area.
What to Expect From a Service Appointment
Our service appointments are very simple for our customers. All we ask is that you unlock your car for our mechanic. Then the mechanic will begin servicing your car while you are free to go about your day as usual. There is no need to worry about your car during the service because our mechanic will take very good care of it and will be well equipped with all the tools and knowledge necessary for the job. At the end of the service, our mechanic will clean up the area and make sure the car is in excellent condition and ready for use. The our mechanic will let you know that you can take your car out for a spin once again.
As seen on www.austinsmobilemechanic.com.
---
---
---
Auto Repairs for Popular Vehicles