Get Auto Repairs in Morada, California From Our Mobile Mechanics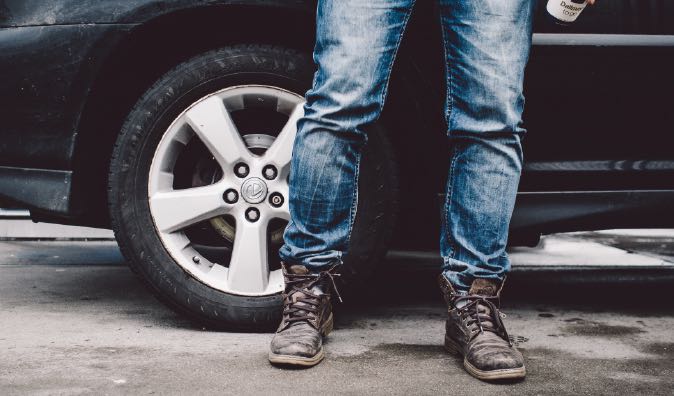 Top Mobile Mechanics in Morada, CA
Mobile mechanics at Wrench are now providing their quick and convenient auto repair services in Morada, California and the rest of San Joaquin County. We will transform your auto repair experiences into pleasant ones rather than inconveniences. With us, the shop will come to you so you can spend your valuable time and money on what truly matters to you. If you'd like to book an appointment with our experienced mobile mechanics, give us a call and we will get some information to determine the best plan for you. When you call us, we will also give you our affordable auto repair quote before you have to make any decisions. Our quote will have absolutely no hidden fees so you will know exactly what you'll end up paying us. We will get your car up and running again in no time so you can spend more time doing what you love. If you happen to find yourself stranded on the side of the road or you discover your car won't turn on in the Starbucks parking lot, give Wrench a call and one of our mobile mechanics will get you going before you know it.
Why Choose a Mobile Mechanic
No matter what type of service you need, our mobile mechanics got you covered. We will save you time, money, and stress by bringing our auto repair services to any location that you find convenient. We can perform oil changes in your own driveway or tire rotations at your work's parking lot. With us, you will be able to avoid those unnecessary towing expense because you don't need to come to us. Also, while we work on your vehicle, you'll have the freedom to do whatever you'd like with your time. We only hire the best mechanics to represent us and we make sure of that through our long hiring process that includes multiple background checks.
How to Schedule an Appointment with Wrench
Scheduling an appointment with us is super easy because all you will need to do is pick up the phone and give us a call. You could also get an appointment my simply filling out the short form on our website. We will just need to get a little bit of background information so we will be able to accurately calculate your auto repair quote. When you call, you should be ready to tell us the year, make, and model of your car. We will also need to know what's wrong so we can find a plan to fix it. If you don't know what's broken, you are in luck because we offer diagnostic services as well. For those, we would send a mechanic to come out and take a look at your car. Once we have determined what's wrong, we will create your quote based on what parts and services are absolutely necessary to get you back on the road. Once you have your quote, you will pick a time and place for your appointment. Then we will get a mechanic to come out and work on your vehicle while you will be free to stay or go.
What to Expect From a Service Appointment
As soon as you meet up with our mobile mechanic, you will need to hand over your car keys. After that, you may stay or leave, whatever you want to do. If you want to leave, you'll know that your car will be in good hands because we have a policy that we will treat our customers cars with the same respect as we would with our own. Our mechanic will work diligently so your car will be operable as soon as possible. When your car is ready, we will send you a text message and our mobile mechanic will return your keys. Then you'll be able to head out to your next destination! Book an appointment today and you won't go to the car shop ever again.
---
---
---
Auto Repairs for Popular Vehicles