Get Auto Repairs in Morrison, Colorado From Our Mobile Mechanics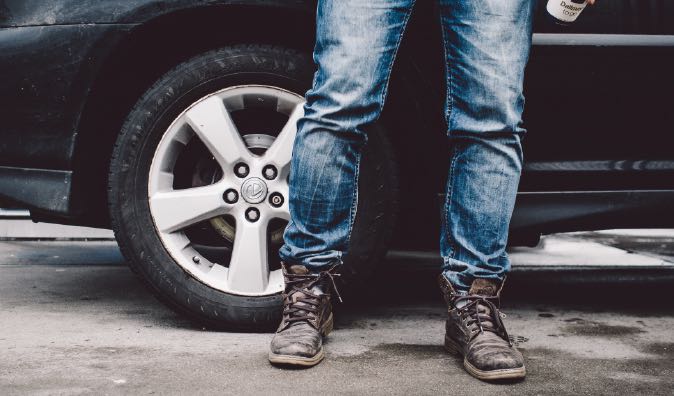 Top Mobile Mechanics in Morrison, CO
If you are looking for a more convenient way to get your vehicle repaired or maintained in Morrison, Colorado, Wrench's mobile mechanics are here for you. We are delivering our services to customers all over the country, and Morrison is no exception. Once you give our services a try, you won't want to get your vehicle repaired by anyone else. In no time you will be back on the streets of Morrison, so book an appointment with Wrench today!
Why Choose a Mobile Mechanic in Morrison, CO
Our mobile mechanics are the best in all of Morrison! At Wrench, we can confidently say that because of our long hiring process. We carefully select each mechanic that joins our Morrison team so we know that all of our customers will be receiving high quality services when they book an appointment with Wrench. Our hiring process consists of multiple interviews and background checks so we can get a good understanding of each potential mechanic. Once we know who we are talking to, we begin our selection process. We look for mechanics that not only have plenty of experience servicing and maintaining vehicles all over Morrison, Colorado, but our mechanics also need to have the specific qualities that set us apart from other auto repair companies. We genuinely care for our customers and their cars, so we develop a strong relationship with each customer through transparency and honesty. If you'd like to give our services a try today, just book an appointment and we guarantee you won't be disappointed.
How to Schedule an Appointment with Wrench
To get your appointment with a Wrench mobile mechanic in Morrison, Colorado, log onto our website or app. If you don't already have an account with us, it will only take a couple of minutes. On our website or app, you will be able to request an appointment and choose a date, time, and address in Morrison that works best for you. It's that simple! All we ask of you is that you stay near our mechanic during the service so we can return your keys as soon as your vehicle is up and running again. In no time, you will be raving about our services to all of your friends and family!
What to Expect From a Service Appointment
If you've never had an appointment with us, you might be wondering what to expect. Luckily for you, we will do all the work, so you can sit back and relax while we take good care of your car. Once our mobile mechanic arrives at your preferred location in Morrison, you will give them the keys to your vehicle and then you will be free to do whatever you want to do. You are free to go anywhere in the nearby Morrison area as long as you can come back to your vehicle when we are finished. However, you don't have to leave if you would rather stay and watch our mechanic. Many customers love to stick around and ask questions about their vehicle and the service. We are happy to share our wealth of knowledge and experience with our customers! We will be sure to keep you in the loop during the whole service and as soon as your car is finished, we will let you know. You will be back on the streets of Morrison, Colorado in no time. Book your convenient auto repair appointment with Wrench today!
---
---
---
Auto Repairs for Popular Vehicles