Get Auto Repairs in Morton Grove, Illinois From Our Mobile Mechanics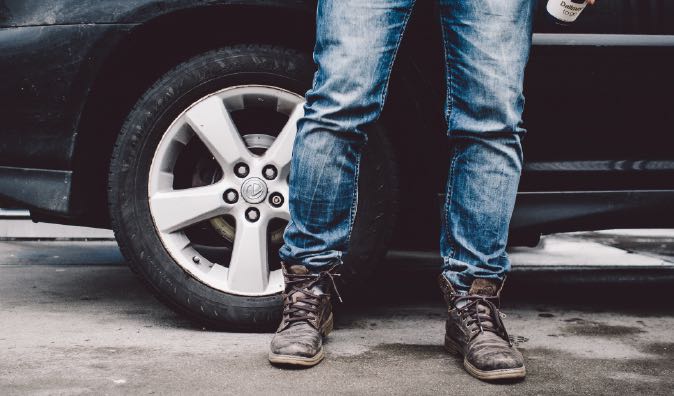 Top Mobile Mechanics in Morton Grove, IL
At Wrench, we hire expert mobile mechanics to serve vehicle owners in Morton Grove, Illinois and the entire Cook County area. Book a top mobile mechanic from Wrench, and you never have to lose a morning in line at the dealership or local garage again. Get auto repair services in your home or office parking space. When you hire a Wrench mobile mechanics for auto repairs or maintenance, we provide an accurate auto repair quote and give you additional information on how to stay current with your vehicle's maintenance needs. Wrench experienced mobile mechanics are highly skilled technicians who can service any make or model of vehicle near you.
Why Choose a Mobile Mechanic
If you have a busy life and get stuck with an unexpected car issue, Wrench's mobile mechanics are here to help! Each mechanic we hire goes through a long hiring process with multiple background checks so we can be sure that our customers will be receiving the best customer services and highest quality repairs. Since our services are mobile, you can request us to fix your vehicle anywhere that you find convenient. For example, some of our customers have us come to their office so they can go to work while we get their car back to its prime condition. Others have had us come to their home so they can relax or finish up some house chores. Not only will our services save you time, but we will save you money as well. Since you won't have to hire a tow truck to transport your car to a shop, we will help you avoid those fees. Pick up your phone and book an appointment with us as soon as possible and you'll never have to deal with a car shop ever again.
How to Schedule an Appointment with Wrench
Wrench offers a full continuum of auto repair services. When your car is due for a service appointment, simply go online or call us. We will ask you about your vehicle and the type of services you need. We will also provide you with an auto repair quote. If you're not sure what's wrong with your car, we can schedule a diagnostic appointment to determine your vehicle needs. If you choose to go ahead with the maintenance or repair, you can pick a time slot for a mechanic to visit. Our professional mobile mechanics will work effectively and efficiently when they arrive. You can also watch them work or go about your day and meet them when they're done. After your service is complete, we will process the billing and send you a service report. Please do not forget to share your service experience with us.
What to Expect From a Service Appointment
All we need you to do for your appointment is be free at the start so you can give your keys to our mobile mechanic. After you do that, you will be able to leave if that's what you want to do. We don't require you to be present throughout the duration of the service. You are more than welcome to stay with our mechanic and get all of your burning questions answered, but if you have something else to do, that's fine with us! Our mechanic will treat your car with the same respect as they would treat their own. When the service has been completed, we will send you a text to let you know and you'll be able to take your precious vehicle out for a spin once again.
---
---
---
Auto Repairs for Popular Vehicles