Get Auto Repairs in Mount Vernon, New York From Our Mobile Mechanics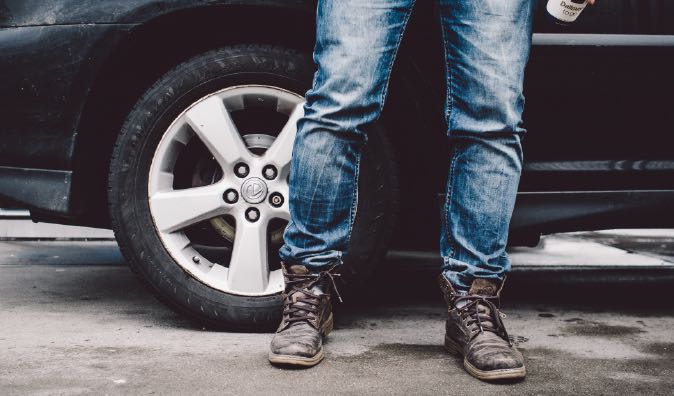 Top Mobile Mechanics in Mount Vernon, NY
Whether you need an emergency service or a maintenance service for your car or truck, Wrench's mobile mechanics can help you out in Mount Vernon, New York and the surrounding Westchester County. Our mechanics are able to perform a huge variety of auto repair services at any convenient location. For example, if you are at your office and your brakes stop working. Don't drive your damaged vehicle to the shop or hire an expensive tow truck. Call Wrench! We will come out to your location with all the tools and parts necessary in order to efficiently repair your vehicle. While we work on your car, you can go inside and get some of your own work done. You don't have to stay and watch unless you want to. To get your auto repair quote, give us a call and let us know what the problem is with your vehicle. Our affordable auto repair quotes are always completely transparent so you know exactly what you'll be paying us.
Why Choose a Mobile Mechanic
Wrench's expert mechanics are here to get you back on the road safe and fast. The fact that we are mobile means that we can save you money by keeping our overhead low, also you get to avoid towing charges, and you don't have to wait in the mechanic's waiting room. Our primary goal is to provide a super convenient mobile auto repair service company with utmost customer satisfaction. We want to make sure that your car, truck, or van keeps running like the day you bought it or even better.
How to Schedule an Appointment with Wrench
Once you've scheduled a Wrench mobile mechanic to come to your home or office and complete your repairs or maintenance, your job is done. You can rest assured that your vehicle is in competent, qualified hands, and our Wrench mobile mechanics will treat your vehicle as if it were their own. Your service quote includes an upfront account of the cost of parts and labor, and we do our best to provide you with an estimated service time for your work. No more waiting in a hot, loud auto mechanic shop tapping your foot as you rue the time wasted out of your day. Go about your schedule in your home or office, knowing your vehicle is in capable skilled hands. You're welcome to check in on the work, but if you can't be there for your maintenance or repairs, that's fine too. Simply leave your keys for your mobile mechanic. Most work on your car or truck is also under Wrench warranty for 12 months or 12,000 miles from the completion of your service. Place your trust in Wrench mobile mechanics, because your beloved vehicle deserves it.
What to Expect From a Service Appointment
You don't need a thing when it comes to getting your car fixed up and ready to go, because at Wrench, our mobile mechanics take care of it all. They make sure that you get the repair that you need, at the quoted price you're given. That way, you can focus on the things that you and your family want to be doing which definitely isn't sitting around an automotive shop. All you have to do is give us a call or check us out online and we can schedule an appointment to be there when you need us. No matter what you need, Wrench is here to help!
Wrench Comes to Your Neighborhood
---
---
---
Auto Repairs for Popular Vehicles