Get Auto Repairs in Mount Vernon Square, Washington, DC From Our Mobile Mechanics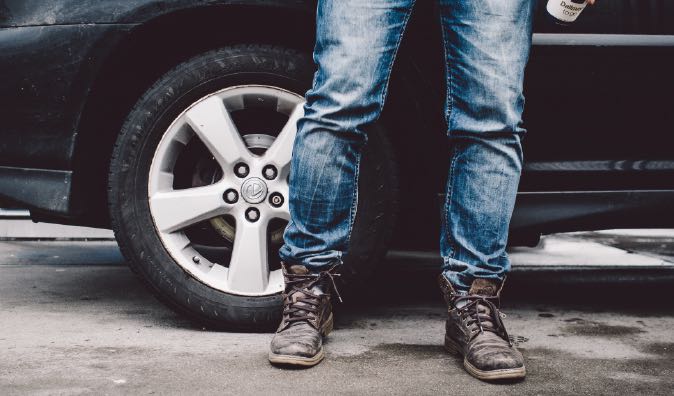 Top Mobile Mechanics in Mount Vernon Square, DC
If you are living in Mount Vernon Square, Washington DC and looking for a new mechanic, you have come to the right place! Wrench is a team of highly skilled mechanics who can come to your preferred location in Mount Vernon Square and fix your car for you. No more worrying about how you are going to get to work when your car is in the shop or how much time will be wasted while it is getting fixed. One of our Wrench mechanics could come to your office building so you never even have to interrupt your workday, and all of a sudden your car will be running like new! You do not want to worry about your car breaking down in Mount Vernon Square, Washington DC, so book an appointment with Wrench if you are having any issues. Once you book your first appointment with us, you become part of the family. So what are you waiting for? Join the Wrench family today!
Why Choose a Mobile Mechanic in Mount Vernon Square, DC
Using a mobile mechanic in Mount Vernon Square, Washington DC is guaranteed to save you time, money, and energy! Because you choose where and when you want the mechanic to come, you can be as strategic with your time as you want. Some Wrench customers prefer to have their car worked on at their house, so they can catch up on email or spend time with friends and family. If your car happens to break down at the local grocery store, we can come there! You will not have to worry about paying for a tow truck to get the car to the shop, or spending hours in a stuffy waiting room while your car is getting fixed. Wrench takes the hassle out of car ownership by giving you the freedom to fit auto repair seamlessly into your life, instead of your life revolving around the struggles of getting your car fixed. We strive to bring an unmatched level of service and quality to everything we do, and you can count on us to get your car back on the road in no time! Do not wait any longer for convenient auto repair, and schedule an appointment with Wrench in Mount Vernon Square, Washington DC today!
How to Schedule an Appointment with Wrench
The appointment scheduling process is just as easy as the mobile auto repair. Simply go onto the Wrench website or app and create an account if you have not already. You will then be prompted with a series of questions so we can learn a bit more about you and the car you drive. Once you have entered the make and model of your vehicle, you will be able to select the desired service before choosing the date, time, and preferred location of your appointment. If you do not know what the issue is with your vehicle, do not worry! You can schedule a diagnostic appointment and a Wrench mobile mechanic will come out to your location in Mount Vernon Square, Washington DC and determine what is wrong. You will then be able to schedule the appropriate service and a mechanic will return with the proper tools and parts to fix your car. The entire process is that easy! Schedule an appointment with Wrench in Mount Vernon Square today - you will not be disappointed!
What to Expect From a Service Appointment
If you are new to the mobile mechanic scene, welcome! You have nothing to worry about. One of our mechanics will arrive at your preferred location in Mount Vernon Square, Washington DC on the date of your appointment with all of the necessary equipment. All that we ask is that you are present at the beginning and end of the appointment in order to exchange car keys. Once your keys have been handed off to the mechanic, you are free to do whatever you would like while your car is getting fixed! Whether you are going for a walk, cooking dinner, or grocery shopping, we guarantee you will be more productive than you would have been sitting around at an auto repair shop. As soon as the mechanic is done with your car, they will immediately give you a call so you can get back on the road. After the keys have been handed back to you, the mechanic will be off to service our next Wrench customer! Convenient auto repair is at your fingertips with Wrench and we would love to help you out, so book with Wrench today!
---
---
---
Auto Repairs for Popular Vehicles