Get Auto Repairs in Mountain View, California From Our Mobile Mechanics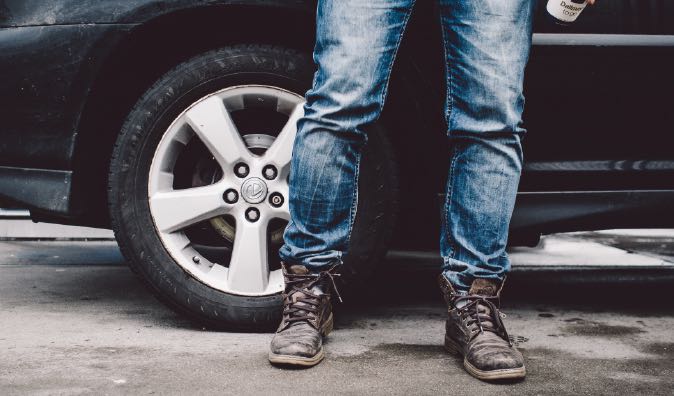 Top Mobile Mechanics in Mountain View, California
Wrench mobile mechanics offers a less stressful way to service your vehicle in Mountain View, CA or anywhere in Santa Clara County. No one likes sitting for hours in a repair shop for even the most minor of car repairs, nor does anyone like watching the phone in case the mechanic calls. With Wrench, both of those worries are eliminated. Wrench is a mobile mechanic service that can do most repairs and auto services right in your driveway or parking space. To book a Wrench mobile mechanic service, simply select one of the many services on the website or call us with details about what you need, receive your quote and schedule the appointment at a time of your convenience. Wrench provides all customers with up-to-date information on all repairs so you know when your car has been serviced. Wrench mechanics service all makes and models of cars–foreign and domestic–in the Mountain View area. Once the repairs are complete you can get back to enjoying your life secure that your car is ready for Bay Area traffic. While you are at it, go enjoy the BMC Luxury and Exotic Cars Gala or the Rotary KRV Car Show.
Why Choose a Mobile Mechanic?
Car owners know what kind of hassle it is just to get regular maintenance done on a car. Even something as minor as an oil change can take hours. By using Wrench, customers eliminate frustration and save time. Wrench mechanics work around your schedule and bring all of the equipment necessary for any repairs. You won't ever need to have your vehicle towed or spend half your day at the shop ever again
What to Expect from a Service Appointment
Each vehicle and owner gets customized care from Wrench mechanics. No matter what year or make, our auto repair specialists can offer the repairs you need to get back on the road. If you need regular maintenance or an emergency repair, simply call us or use the website to schedule an appointment. Even if you don't know what's wrong, you can still call Wrench. We offer diagnostic services so that our mechanics can provide a Wrench representative with what they need to give you an accurate quote for repairs and parts. Schedule your appointment while you are at home or at work. Best of all, your car will be repaired while you remain comfortable.
Wrench Maintenance and Auto Repair Services
No matter what kind of repair you need in the Mountain View area, Wrench has you covered. We offer regular maintenance such as oil changes and brake jobs as well as more complicated repairs to electronics, engines and more.
Before you head out on your next road trip down to the Bay or head to work, be sure to call Wrench for all of your tune-up and repair needs. We will get your car running in top condition. Schedule an appointment by calling or visiting our website today.
---
---
---
Auto Repairs for Popular Vehicles