Get Auto Repairs in Mountainair, New Mexico From Our Mobile Mechanics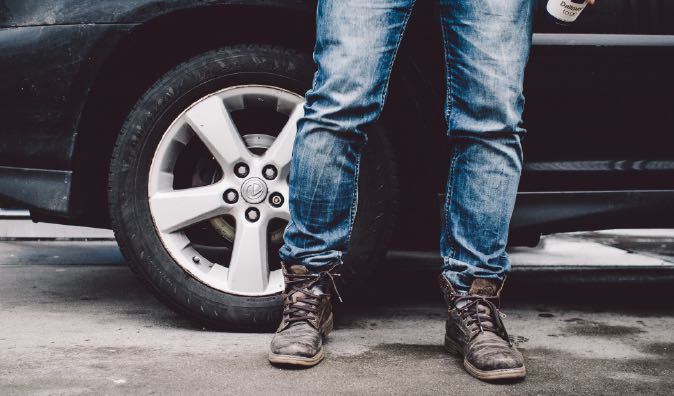 Top Mobile Mechanics in Mountainair, NM
For those that are residing in or visiting Mountainair, New Mexico in the greater Torrance Country, book an appointment with our mobile mechanics here at Wrench when you find yourself in need of an auto repair or maintenance service. Our mobile mechanics are highly skilled at the art of auto repair and can bring peace of mind right to your home or office. With us, you don't have to leave your current location to get your car repaired. This can be very useful if you have a full-time job and not enough time to visit the shop or if your car breaks down randomly in Mountainair, New Mexico and you believe that it is unsafe to drive to the shop. No matter the circumstances, Wrench has got your back. All you need to do to try out our convenient auto repair and maintenance services is book your appointment today! In no time, we will get you and your car back on the road so you can do the things that matter most to you.
Why Choose a Mobile Mechanic in Mountainair, NM
If you haven't had the pleasure of getting your car repaired by a mobile mechanic, you will be in for a treat! Here at Wrench, we do everything we can to make sure you have the best experience. From delivering high-quality repairs in Mountainair, New Mexico to providing transparent and honest quotes, we will do it all! That way, when your check engine light comes on, you won't have to worry. Our mobile mechanics are able to perform a wide variety of repairs from simple oil changes to more complex repairs and replacements such as battery replacements or alternator replacements. In fact, all of our mobile mechanics are certified so you can have the peace of mind that qualified professionals will be there to help you out. In our hiring process, we specifically choose the technicians that are skilled, have plenty of experience, and possess the essential customer service skills that set Wrench apart from other mobile mechanic companies. If you would like to see what Wrench customers think about our mobile mechanics, just browse through our website and look at our mobile mechanic reviews! Once you see what others in Mountainair, New Mexico think about our skilled mobile mechanics, you will definitely want to book an appointment with us as soon as possible.
How to Schedule an Appointment with Wrench
To book an appointment with one of our mobile mechanics in the Mountainair area, or even in the greater Albuquerque metropolitan area, go to the homepage of our website or download our mobile app. You will have the option of signing into a previous account, creating a new one, or you can book your appointment as a guest. Before you can choose your services and schedule your appointment with a date, time, and place in Mountainair, New Mexico that works best for you, we will need to know more about your car. Be prepared to give information such as the year, make, and model as well as the VIN and license plate number. Once we have that information, you will pick the services that your car needs. Then we will give you a cost and time estimate for your auto repair and maintenance services that you have chosen so you can know exactly what to expect from us. At that point, the only thing you will need to do is pick a date, time, and location in Mountainair, New Mexico for your Wrench auto repair appointment.
What to Expect From a Service Appointment
Our auto repair and maintenance service appointments in Mountainair, New Mexico are quick and easy! Once you have booked your appointment, we will send you a confirmation message and you will be all set. Our mobile mechanics will arrive on-time and prepared to get to work on your vehicle so you can get back to your usual routine in Mountainair, New Mexico. All we ask is that you get yours gets to our mobile mechanic. You can leave them under a doormat or hand them to our mobile mechanic directly, whatever works best for you! After that, you will be able to return to your activities and we will start our services. Throughout your appointment, we will let you know what's going on. As soon as we finish our services, we will let you know, return your keys, and head out to our next customer! It's really that simple to get your car repaired with Wrench. We are looking forward to servicing your car in Mountainair, New Mexico very soon. Once you try out our convenient auto repair services, you won't want to visit a shop in Mountainair ever again.
---
---
---
Auto Repairs for Popular Vehicles