Get Auto Repairs in Murfreesboro, Tennessee From Our Mobile Mechanics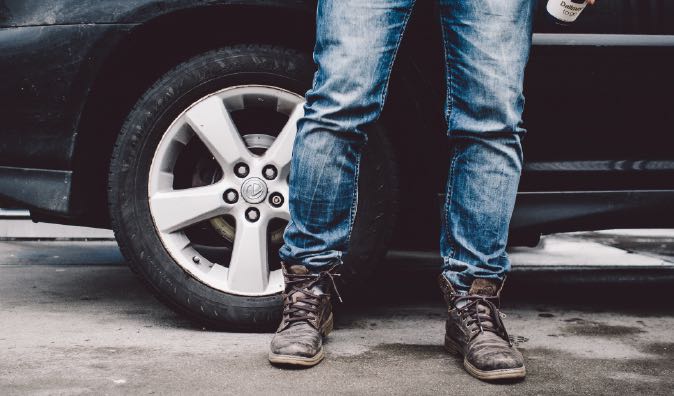 Top Mobile Mechanics in Murfreesboro, TN
At Wrench, we know vehicles just as well as the dealerships that they come from. Our technicians stay up-to-date on the latest technology and features to ensure we can take care of your vehicle whether you need an oil change or engine replacement. If you live in Murfreesboro, Tennessee and surrounding Rutherford County, we hope you'll count on Wrench's master mobile mechanics to keep your car or truck performing at its best. It's just easier in every way to hire a Wrench mobile mechanic to do the job at your convenience.
Why Choose a Mobile Mechanic
If any warning lights display on your vehicle, you should call Wrench's mobile mechanics as soon as possible, within the next 600 miles. Generally, your motor oil and filter must be changed at least once a year, and this may be the culprit. However, if you're driving in optimal conditions, your vehicle might not indicate the need for vehicle service for more than a year. At Wrench, our trained technicians can accurately determine when your vehicle needs maintenance, exactly when and not before or after it's necessary.
How to Schedule an Appointment with Wrench
Call Wrench whether the repairs on your car or truck are major or minor. Our Wrench mechanics will complete the work in an efficient and professional manner. We screen our technicians thoroughly for knowledge and reliability prior to sending them to your home or office. If you aren't sure what work your car needs, Wrench will send a mobile mechanic on a diagnostic appointment. Once the mechanic determines the issue, you will be given a fair estimate. No work begins until you agree to the estimate.
What to Expect From a Service Appointment
Book a service appointment at your home or place of work. We just need the address and whether the vehicle is in a driveway or parking space. Most maintenance can be performed without moving your car. Whether you need transmission work, a simple coolant drain and fill, or other auto repairs, Wrench is here for you. For a full list of services available, log onto wrench.com. Once you try this convenient service, you'll never want to visit a garage again.
---
---
---
Auto Repairs for Popular Vehicles