Get Auto Repairs in Murrieta, California From Our Mobile Mechanics
Coming Soon To Murrieta, California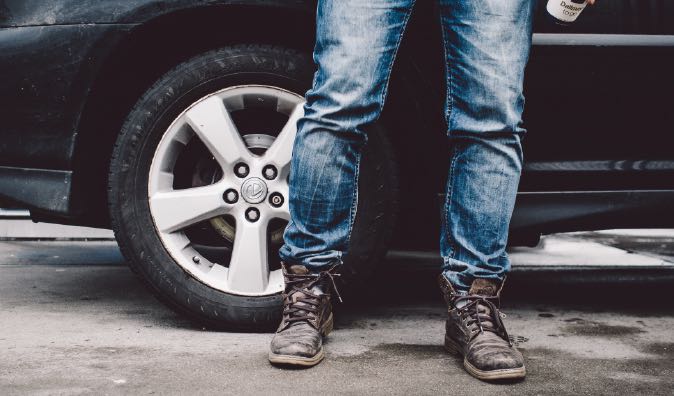 Top Mobile Mechanics in Murrieta, CA
Next time you are in need of an auto repair service for your car or truck in Murrieta, California, whether it's routine maintenance or an emergency service, give Wrench a call and hire one of our highly skilled mobile mechanics. Our mechanics are dedicated to the auto repair industry and will make sure you get back on the road as soon as possible in Riverside County. In order to ensure that your experience with us will be convenient, we will bring the shop to your location, wherever you may be. We can come anywhere from your home to your school to your office. While we work on getting your car back to its optimal condition, you'll have the freedom to do whatever you want with your time. We will give you an affordable and transparent auto repair quote so you will know exactly what you will be paying. So let us save you time, money, and stress by booking a convenient appointment today.
Why Choose a Mobile Mechanic
At Wrench, our certified technicians operate at the highest level of integrity, which means we will recommend and perform only necessary repairs or service on your car or truck. At Wrench, you don't have to worry and stress about being charged for repairs or parts you don't need. We perform nearly every imaginable service on cars in California. Whether it's fixing a major repair or just routine maintenance, our highly trained technicians will make sure your vehicle in the best condition possible.
How to Schedule an Appointment with Wrench
When you schedule an appointment, you're given an auto repair quote upfront. Once the quote is accepted, we send a mobile mechanic to you to complete the repairs. It's that simple. If you don't know what's wrong with your car, you can even schedule a diagnostic appointment. Once the mechanic determines the problem, our customer service team provides you with the repair estimate before work begins. Get what you and your automobile need with ease and at the comfort of your home. Wrench will provide you with the professional work you are seeking and we are always here to help. Give us a call so you can schedule your appointment with a time that is good for you. Alternatively, you can book an appointment online at wrench.com or email us at hello@wrench.com
What to Expect From a Service Appointment
Mobile mechanics are the best option for busy professionals in need of an auto repair service. While we perform your auto repair, you will be able to choose how you want to spend your time. If we come to your office, you can spend your time working. Or if we come to your home, you can use your time to relax with a movie or spend time with your family. Since we will bring everything you'd get at the shop to your location, you won't have to go through the hassle of hiring a tow truck to get your broken down car or paying those unnecessary fees. Here at Wrench, we have a long hiring process with multiple background checks so we can ensure that our customers will be receiving the best service. Give us a call today and you won't have to go to the shop ever again.
---
---
---
Auto Repairs for Popular Vehicles