Get Auto Repairs in Nampa, Idaho From Our Mobile Mechanics
Coming Soon To Nampa, Idaho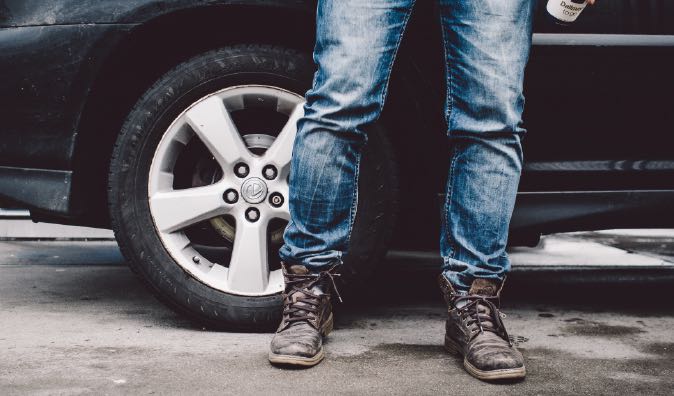 Top Mobile Mechanics in Nampa, ID
Use Wrench in Nampa, Idaho to book the top mobile mechanics in Canyon County. Call us for an auto repair quote if you know what's wrong, and book mobile mechanics with the experience and know-how to fix your car, truck or SUV. No matter your make and model, Wrench mechanics can help and they come right to you to address your vehicle's issues, including flat tires, dead batteries, and failing engines or transmissions. When you make an appointment for a diagnostic test, Wrench uses the information to give you an auto repair quote, then they send out a mechanic to repair your vehicle. Feel confident when you make the trip knowing Wrench has properly fixed your vehicle.
Why Choose a Mobile Mechanic
So what is it about a mobile mechanic that's better than a traditional mechanic? Well, there are several things, but the top reason is that they're convenient. Rather than traveling to a shop to wait for someone to work on your car, you get to hang out in your own home and our mobile mechanics will come right to you. If you're not sure what's wrong with your vehicle we can come run a diagnostic check and get a quote ready for you. If you do know what's wrong a mobile mechanic will come right out and get to work. Even better, whatever you're quoted is what you'll pay, guaranteed. Wrench auto services are easy, convenient, and transparent.
How to Schedule an Appointment with Wrench
When you call us at Wrench and you know the repairs or maintenance you need, we provide an instant quote so you don't have surprise costs. If you don't know what's wrong, we send out well-trained mechanics to get diagnostic information, then quote you a price for the repair in Idaho. Our mobile mechanics come with all the tools necessary to affect your fix, and they answer your questions for increased peace of mind. Since they come to your location, you have one less thing to worry about when your car doesn't start in the morning or makes strange noises when you start home after a long day.
What to Expect From a Service Appointment
Take the hassle and stress out of auto repairs by contracting with Wrench's team of professionals for all of your vehicle's maintenance and repair needs. We are committed to providing you with the best customer service available in Idaho. Safety and dependability are among our top priorities. All of our mobile mechanics are fully vetted to ensure they meet our customers' expectations of efficiency and reliability. Our mobile mechanics will respect your time and treat you with fairness and transparency that makes the Wrench name stand out among auto repair providers in Canyon County.
---
---
---
Auto Repairs for Popular Vehicles