Get Auto Repairs in Napa, California From Our Mobile Mechanics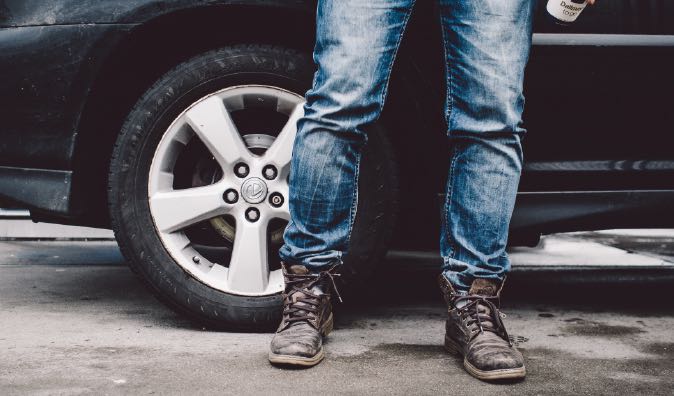 Top Mobile Mechanics in Napa, CA
Car owners in Napa, California can receive incredibly convenient auto repairs from Wrench's mobile mechanics. We bring the shop to you so you don't have to deal with all the stress it takes to get your broken down vehicle to the shop. When you give us a call to book your appointment with one of our mobile mechanics, we will ask you a couple questions so we are able to create an accurate auto repair quote. So contact us today and your auto repair experience will be better than ever! In no time you'll be able to take your vehicle out for a spin and make it to your movie on decided time with your loved ones.
Why Choose a Mobile Mechanic
Wrench mechanics will travel to you, working on your schedule and place of convenience. All of our mechanics offer the highest quality mobile services with the help of our experienced technicians. We'll not only be able to diagnose and pinpoint problems affecting your vehicle quickly, but we will offer on-site solutions. By contacting us and informing us of the issue, we will notify you of what services you need. If you aren't exactly too familiar with the problem that is affecting your drive, then we'll come out, complete a diagnostic test, and generate a quote for you.
How to Schedule an Appointment with Wrench
When you give us a call to book an appointment for your car or truck, we will need to know a little information before we can provide an accurate quote. You should be prepared to tell us what is wrong with your car. However, if you don't know, don't worry because we can set up a diagnostic visit. For that, we will send a mechanic to take a look and they will identify the issue. Once we have that information, we will calculate your auto repair quote. Then you will be able to choose a date and location for your service. We will match you up with a highly qualified mobile mechanic near your area. Our mechanic will show up for the service on-time and completely prepared to handle any situation. When you meet up with our mechanic, you will need to give them the keys of your car. Then you'll be free to use your time however you please. Our mechanic will start working diligently on your car and will treat it with the same respect as they would with their own. When they are finished with their service, they will let you know via text. Then they'll return your keys when the area is all cleaned up. Then your car will be ready to take on the road once again!
What to Expect From a Service Appointment
Once you book an appointment with one of our mobile mechanics, we will make sure they will show up to your location on-time and fully prepared to complete your auto repair service as efficiently as possible. Then you will need to give your car keys to our mechanic so they can begin working. While they perform the auto repair, you will have the freedom to spend your time doing whatever you need or want to do. Your car will be in very good hands because we treat our customers' cars with the same respect as we would with our own. When your car is ready to hit the road, we will alert you via text message. Our mechanic will be sure to clean up the area so it appears just like it did when they first arrived. Call Wrench today!
---
---
---
Auto Repairs for Popular Vehicles