Get Auto Repairs in Nashua, New Hampshire From Our Mobile Mechanics
Coming Soon To Nashua, New Hampshire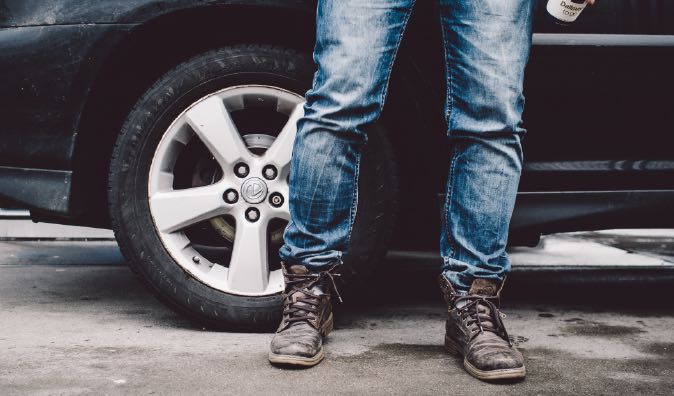 Top Mobile Mechanics in Nashua, NH
If your engine is running hotter than it should, you may need to arrange for a mobile mechanic to come to your home or office in Nashua, New Hampshire and the surrounding Hillsborough County. A Wrench mobile mechanic can repair or maintain your vehicle whenever and wherever you want, without the hassle of visiting an auto repair shop. Let our mobile mechanic come to you. With auto repair estimates from our Wrench website, you can know the cost, and schedule an appointment that's convenient and timely for you.
Why Choose a Mobile Mechanic
When your car isn't working properly, it's almost always an inconvenience because that means you'll have to get it to the shop and waste hours and hours of your time. But with Wrench's mobile mechanics, you can drop the shop because we bring the shop to you. Our mobile mechanics in New Hampshire will save you time, money, and even stress! Since our services are mobile, you won't have to go through the hassle to get your broken-down vehicle to the shop. This way you'll avoid those unnecessary towing fees. While our mechanics are fixing up your car, the time will be yours so you can choose how you'd like to spend it. It's easy and convenient with our auto services.
How to Schedule an Appointment with Wrench
Our mobile mechanics are very accommodating and will come wherever you think is the most convenient. You can set up an appointment by giving us a quick call or by filling out the short form on our website. You will have to tell us the year, make, and model of your vehicle. It would be great if you were able to tell us what problem you are experiencing, however, if you don't know, we can set up a diagnostic appointment. We need this information before we can calculate your auto repair quote so we take into account the parts and services you will be needing. Then you will get to pick a time and location for your service and we will match you up with an available local mechanic. They will come to the location prepared and on-time so you won't need to worry.
What to Expect From a Service Appointment
Some of our customers prefer having us come to their home so they can relax while others prefer having us come to their office so they can get some work done. No matter what you wish to do with your time, your car will be in very good hands. We carefully choose each mechanic that joins our team in our lengthy hiring process so we can ensure that our customers will be receiving the highest quality service. Call us to repair your car or truck and then relax, because we come to you. We will have you back on the road before you're done watching television or finishing that report at the office.
---
---
---
Auto Repairs for Popular Vehicles